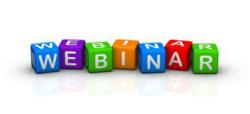 The free webinar is designed to provide retirement investors with an overview of some exciting tax planning and retirement investment opportunities available in 2013
Miami Beach, FL (PRWEB) May 22, 2013
IRA Financial Group, the leading facilitator of Self Directed IRA LLC and solo 401(k) plans, announces a new webinar as part of its educational series on the area of retirement tax planning. The webinar on will be aimed at offering investors an extensive array of facts and information involving exciting tax and retirement planning opportunities for investors in 2013. "The webinar is designed to provide retirement investors with an overview of some exciting tax planning and retirement investment opportunities available in 2013, " stated Adam Bergman, a tax attorney with the IRA Financial Group. "The Retirement Tax Planning Opportunities for 2013 & Beyond is a webinar geared towards retirement investors looking to take advantage of available retirement tax planning opportunities" stated Mr. Bergman.
The webinar series presented exclusively by the IRA Financial Group to its clients deals with the new Medicare tax and uncertainty over tax rates for high-income individuals starting in 2013, learn what planning opportunities may apply to you.
The Webinar will focus on a number of tax planning opportunities available for individuals and small business owners with retirement funds for 2013 and beyond.
Don't miss out on the next installment of our Self-Directed Retirement Webinar Series as IRA Financial Group's Adam Bergman, Esq. discusses:

The current environment – uncertainty rules
Impact of the Medicare taxes as well as Congress' actions with respect to the Bush-era tax cuts
Deferring income in the age of increasing tax rates
How your IRA or Solo 401k Plan can help you minimize tax on your 2013 tax return
Combating higher tax rates with a Roth IRA or Roth Solo 401(k) Plan
In light of higher income taxes - should I consider a Roth conversion?
Tapping into your retirement funds without tax or penalty
Retirement savings is the best answer to higher income tax rates
To register for the free webinar please click on the link below:
https://www3.gotomeeting.com/register/989541182
The IRA Financial Group was founded by a group of top law firm tax and ERISA lawyers who have worked at some of the largest law firms in the United States, such as White & Case LLP, Dewey & LeBoeuf LLP, and Thelen LLP.
IRA Financial Group is the country's leading provider of "checkbook control Self Directed IRA LLC and Solo 401(k) Plans. IRA Financial Group has helped thousands of clients take back control over their retirement funds while gaining the ability to invest in almost any type of investment, including real estate without custodian consent.
To learn more about the IRA Financial Group please visit our website at http://www.irafinancialgroup.com or call 800-472-0646.