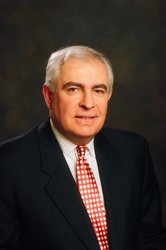 It is a simple equation: Give the government thousands in taxes and penalties or keep that money working for your retirement
New York, NY (Vocus) October 26, 2010
IRA Magic, LLC is pleased to announce their new, quick, easy and inexpensive IRA Loan Service that enables Americans to use their funds now without wiping out their retirement account
The IRS estimated that 5.7 million taxpayers paid $5.3 billion in taxes and penalties in 2008 on early distributions and retirement account mistakes. Is it just like when homeowners were put in subprime loans instead of being told about better options?
"It is a simple equation: Give the government thousands in taxes and penalties or keep that money working for your retirement," stated Thomas (Tommy) J. Gary, President of IRA Magic, LLC. "IRA Magic's service has been designed to provide hope for the average American. For those with IRA balances this is a fast and easy way – perhaps the only way – to ease their current financial burdens and still protect their retirement future."
Virtually every banker you talk to, every investment advisor you meet will tell you that you cannot borrow from your IRA without paying heavy taxes and a penalty. While the banker at the branch or the broker on the phone might be uninformed, management certainly knows better.
Management knows that homes that are in foreclosure can be saved, high credit card balances can be paid off and parents can use their retirement funds to pay for their children's college education without paying a single penny in taxes or a penalty.
The truth is that even IRA balances – the most restricted – are available to those of any age, without taxes or penalties. Because the funds usually are in an IRA to start with, many are now calling these five-year, low interest loans "IRA Loans". Yet, nationwide bankers, brokers, and investment advisors are telling clients that those funds are only available at a high cost.
So why would these firms withhold vital, cost-saving information? The answer to that question is quite simple. When they control your retirement funds, they make money … lots of money. With 4.2 trillion in IRAs as of June 30th, the profits are enormous.
A recent Sallie Mae survey concluded: Close to one quarter of American parents are planning to dip into their retirement accounts, and pay taxes and a penalty that can amount to 50% of the withdrawal, to pay for their children's college tuition. And we all know that houses are being foreclosed on and refi opportunities are missed because homeowners are struggling.
Our country has the most flexible and well-designed retirement options imaginable. When taken as a whole, our system is designed to provide tax and penalty-free financing for its participants at any age to be used in any way the borrower wishes.
By rolling over funds from a restricted account like an IRA to an account – usually a solo 401(k) – and, using an "IRA Loan" you can get this money without paying a penny in taxes and penalties, at a low 4.25 percent interest rate and every cent you pay back goes directly into your retirement.
About IRA Magic
IRA Magic's mission is to give Americans more options to access their retirement funds now and, hopefully exert greater control over their financial future. The firm does not take deposits or offer investment advice. Instead IRA Magic helps Americans reposition their balances so they can access those funds now, when they need them.
# # #