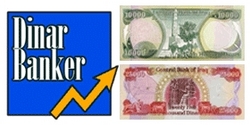 coordinated international response to bring the global economy back from the brink.
Atlanta, GA (Vocus) September 30, 2009 –-
In his first ever address to the United Nations General Assembly, President Barack Obama announced the success of the "coordinated international response to bring the global economy back from the brink." From local to international markets, investors are increasingly more confident to step out of the hesitancy of the financial downturn and invest in promising new opportunities. President Obama also spoke of the improving situation in Iraq, noting that "American forces have removed combat brigades from Iraqi cities, and set a deadline of next August to remove all of our combat brigades from Iraqi territory." The improving security situation is good news for both the Iraqi people as well as domestic and local investors seeking new opportunities in Iraq's vast human and natural resources.
One such company that has been working towards opening up promising new markets in Iraq is DinarBanker.com, which buys and sells the nation's currency. In line with the promising success of Iraq and the stabilization of the global economy, DinarBanker.com is pleased to announce that it has officially purchased its 10th billionth dinar from retail investors. This extraordinary figure represents the substantial capital directly received by dinar speculators all over the world looking to cash in on the great potential of the Iraqi currency.
"I invested in Iraqi dinars while stationed in Iraq back in 2004," says retired Army Captain George Will. "Initially, I was a little hesitant on how to actually sell my Iraqi dinar. However, DinarBanker.com has a secure and easy process. I just filled out a simple form and included my currency and within a few days I had my money in the bank." Will added that he has recently purchased more Iraqi dinar, speculating that the currency is going to experience an upward surge given the positive advancements of the Iraqi government and infrastructure.
In addition to President Obama's promising remarks, the International Monetary Fund (IMF) projected that Iraq's GDP will continue to increase by five to six percent over the next two years, signaling the steady growth of the marketable resources that drive national economies. Also, the amount of oil both produced and exported by Iraq in the same period is expected to increase more than any other country in the region.
As the indicators demonstrate, the economic renewal in Iraq is an exciting and dynamic marketplace that is receiving much attention from foreign companies, private investors, and news organizations. DinarBanker.com recognizes the importance of staying on top of the rapidly changing financial information in order to make wise and timely investment decisions. With a click of the mouse on DinarBanker.com's website, you can receive up-to-the-minute financial information about the Iraqi dinar and other customized areas of interest via RSS (Really Simple Syndication) news feeds. These convenient and informative Iraqi Dinar news feeds can be directly and easily added to your web browser homepage.
DinarBanker.com, established in 2004, is one of the largest and most experienced companies for anyone looking to buy Iraqi Dinar online, offering next day delivery of the Dinar purchased. The Atlanta, Georgia based, Iraqi Dinar company is registered with the US Department of Treasury as a certified foreign currency business. As Better Business Bureau (BBB) member, DinarBanker.com has an impeccable reputation backed by its satisfied customers. DinarBanker.com understands its clients investment needs and is always ready to assist with a 24/7 customer service at 1-888-346-2771 (1.888.DINARS1) or info@dinarbanker.com.
For more information about DinarBanker.com or if you would like to purchase Dinar or sell Dinar from the comfort of your home, please visit DinarBanker.com.
For customers in Puerto Rico, Central America, and South America, Sterling Currency Group (Owner of DinarBanker.com) recommends contacting James Mendez at Dinarespr.com. Sterling Currency Group has a long-standing professional relationship with Mr. Mendez and Dinarespr.com. Mr. Mendez operates a US Treasury registered and monitored Money Service Business that has proven to be in complete compliance with all US regulations related to Currency Exchangers. Mr. Mendez also operates the only known Iraqi Dinar exchange in the region which has been proven to be in complete compliance with US Bank Secrecy Act directives.
###