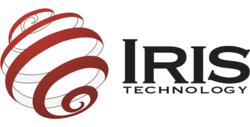 "We take our commitment to quality and our customers very seriously and we think the rigorous standards of AS9100C set a firm foundation for the high caliber of work we do for our customers."
Irvine, CA (PRWEB) August 31, 2011
Iris Technology Corporation, a defense contractor specializing in tactical power systems and spacecraft hardware, is pleased to announce that it has successfully completed the requirements to achieve AS9100 Rev C Certification. AS9100 is widely accepted as the Quality Management System (QMS) for the aerospace and defense industries.
Iris Technology first achieved AS9100B certification in August of 2010 and elected to upgrade to Rev C early to meet the industry's newest and highest standards of quality.
"Iris is thrilled to be among the first companies in the country to make the jump to Rev C," said Sandra Thomson, Iris Technology CAO and Quality Manager. "We take our commitment to quality and our customers very seriously and we think the rigorous standards of AS9100C set a firm foundation for the high caliber of work we do for our customers." Iris Technology received the Rev C certification following an outside audit performed by International Standards Authority, Inc., a recognized leader in the certification industry. Iris accomplished the audit with zero findings.
This certification comes at an exciting time for Iris Technology. The company is preparing to expand its facilities by more than 100% at the end of the quarter, and Iris recently began work on multiple new aerospace contracts. With the expanded facility and AS9100C certification, Iris is well poised to take advantage of large scale opportunities in the aerospace and defense industries.
For further information, contact Elisabeth Miller at Iris Technology, (949) 975-8410.
About Iris Technology
Founded in 1986, Iris Technology is a premier integrator of reliable tactical power for the military. Iris Technology also supports commercial and strategic space operations with cryogenic and electro-optical system components. Iris' gross revenues have tripled since 2007, and in 2011 the company expects to experience 50% revenue growth for the fourth consecutive year.
###