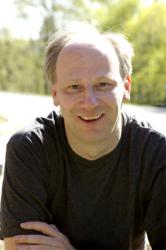 Its only when you know the cookware facts that you can cook with confidence.
Kingston, NY (PRWEB) May 31, 2012
Its summer time again and its the time that bacteria grows the best. There are so many sources claiming to be an expert on the cast iron pan care and cooking, the Skillet & More company did an extensive review to find legitimate trustworthy sites. Knowing who are the industry experts is a great first step in getting accurate, reliable information.
For health reasons therefore it is important to be able to separate fact from myth. There are many people who believe that it will ruin their cast iron skillet frying pan if they use soapy water to clean their pan. The true is if a cast iron pan is used often then it should just be cleaned with a paper towel or a clean cloth and then be put away. If the pan has been sitting unused for six months or longer then wash it with soap and water then re-season with before using according to the manufacturer's instructions.
There are other popular myths which are not particularly dangerous to one's health but they can end up costing the skillet pan owner money. There is the belief for instance that once a cast iron pan shows any signs of rust, then it must be thrown away because it is no longer repairable. In fact even a rusty cast iron rusty frying pan can be fixed and made useful again.
Then there is the belief that metal utensils will scratch a cast iron pan and as a result ruin it to the point that it is no longer useable. While it is true that cooking experts like David Kellaway of the Culinary Institute of America's San Antonio recommend against the practice of using metal the reason is not because it will ruin the cast iron pan. The reason has to do with the thin layer of carbon getting scratched up into the food giving it a discolored look. Therefore the recommendation is to use either a wooden or silicone utensil for cleaning the pan.
Does a cast iron skillet really heat as evenly as an aluminum pan of the same size? The true in fact is that cast iron pans do indeed distribute the heat as as well as an aluminum pan of the same size. They also retain heat for a long time which make them a perfect pan for keeping food warm. That's why people love them. However, they are not widely used commercially and there's a reason why this is so.
Just about everyone though agrees that these types of pans last forever if they are cared for properly. Its just a matter of separating fact from fiction and they involve more maintenance than a non-stick type of pan. Visit the iron pan product page to learn more about these and other cooking myths.