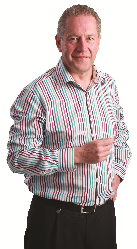 We work hard to ensure we understand what our customers need and this helps us to evolve and grow.
(PRWEB UK) 16 February 2012
IronmongeryDirect, the UK's largest online and mail order supplier of ironmongery products to the trade, has announced today its 2011 year end results which saw turnover hitting £15million, up 20% on 2010. Profits increased to £1.25million*, a 25% increase on 2010. Not only has the company continued to weather the tough economic conditions in the UK construction industry, but also its own challenge of relocating the business to new 50,000 sq ft premises, and still come out on top.
IronmongeryDirect's Managing Director, Wayne Lysaght-Mason, commented: "This is now our seventh consecutive year of growth which is a major achievement in any circumstances, let alone in the tough times the construction sector has experienced. We've invested heavily last year, with a move to new premises, double the size of our previous one and in implementing new Sap business management software concurrently. We will continue to improve efficiencies and order fulfilment, which is already one of the fastest next day services in the industry."
Online turnover for the company continues to perform strongly accounting for turnover of £6million in 2011, up 40% on the previous year. Wayne Lysaght-Mason said: "We work hard to ensure we understand what our customers need and this helps us to evolve and grow. Customers can order online or over the phone up to 7:30pm for delivery the next day, nationwide, which given the time pressures they are under, is increasingly seen as a real advantage."
IronmongeryDirect's new premises at Scimitar Park in Basildon, Essex along with the business management software introduced in 2011 represent an investment of over £2.5 million. With 50% more space the premises can accommodate thousands of new product lines.
Wayne Lysaght-Mason added: "It was a significant step for the business. We're really proud that during the move to our new premises, we continued to provide an outstanding level of service in our operations, with no trading days lost. This is testament to how our fantastic team really pulled together."
This investment allows IronmongeryDirect to keep up the pace of its business growth and continue towards its target of £50million turnover within the next few years. The fast growing company has set its sights on 35% growth in 2012 to reach £20million turnover, following a strong performance in the last quarter of 2011.
IronmongeryDirect has been in the business of supplying architectural ironmongery to builders, joiners and shop fitters for over 40 years. Starting out as a traditional Ironmonger's shop, today the supplier delivers thousands of parcels every week to tradesmen all over the UK. With the UK's biggest range of quality products in stock for next day delivery as standard, an award winning service and low trade prices, IronmongeryDirect is proud to be the master of its trade.
###