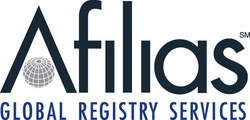 Afilias is known for the reliability, security and scalability of our registry systems as well as new gTLD expertise that comes from supporting the launches of more new gTLDs than any other registry provider.
Boston, MA and Dublin, Ireland (Vocus) December 6, 2010
Iron Mountain Incorporated, the information management company, and Afilias Limited, a global provider of Internet domain name registry and Domain Name System (DNS) services, today announced a co-referral program to benefit applicants of new generic top-level domains (gTLDs). Under the terms of this co-referral program, Iron Mountain will refer prospective gTLD Registry Operators to Afilias for Domain Name Registry Services, and Afilias will refer prospective Registry Operators to Iron Mountain for data escrow services.
As the Internet Corporation for Assigned Names and Numbers (ICANN) opens up the domain name space with the introduction of the new gTLDs, Afilias is offering a full suite of services to ensure that new top-level domain applications and operations are successful. ICANN's current schedule states that they will open the application window for new gTLDs late in the second quarter of 2011. Integral to the creation of new gTLDs is the protection of authoritative registry data through escrow.
As the new gTLDs are created, their registries will be required to comply with data escrow requirements similar to those that ICANN maintains for existing gTLDs. Iron Mountain currently provides escrow services for the majority of the currently active gTLDs, and will offer its Registry Data Escrow services for the new gTLDs as well. Escrow services are a vital and mandatory component of the new gTLD application process and help provide registry continuity for these gTLDs.
Afilias Senior Vice President and Chief Marketing Officer, Roland LaPlante said, "Afilias is known for the reliability, security and scalability of our registry systems as well as new gTLD expertise that comes from supporting the launches of more new gTLDs than any other registry provider. We offer a complete technical solution for new gTLD applicants including ICANN-proven registry and DNS services. We've worked with Iron Mountain for years to provide escrow that meets ICANN's requirements, and we are pleased to extend this partnership into the new TLD area."
Escrow protection is essential for new gTLDs to ensure the continuity of Domain Name System operations in the event of a physical, technical or business failure of a registry. Iron Mountain was the first company to protect domain name registry data via escrow agreements in 2001, beginning with its support of Afilias' .INFO registry. Today, Iron Mountain's global leadership in information management translates into the most comprehensive and trusted Domain Name Registry Data Escrow Services available.
John Boruvka, vice president of intellectual property management at Iron Mountain, added, "Afilias has over a decade's worth of experience in the domain name industry and provides a wide range of capabilities essential to the smooth and efficient operation of any type of domain registry. We look forward to working with Afilias, and are pleased that they recognize Iron Mountain's expertise and market leadership in providing registry data escrow services."
To help the Internet community further understand the impact of new gTLDs, Iron Mountain has developed a white paper on the topic, titled New gTLDs Approach the Finish Line.
About Afilias
Afilias is a global provider of Internet infrastructure services that connect people to their data. Afilias' reliable, secure, scalable, and globally available technology supports a wide range of applications including Internet domain registry services, Managed DNS, and services in the RFID and supply chain market with its Afilias Discovery Services. For more information on Afilias please visit http://www.afilias.info or follow Afilias on Twitter at twitter.com/Afilias.
About Iron Mountain
Iron Mountain Incorporated provides information management services that help organizations lower the costs, risks and inefficiencies of managing their physical and digital data. The company's solutions enable customers to protect and better use their information—regardless of its format, location or lifecycle stage—so they can optimize their business and ensure proper recovery, compliance and discovery. Founded in 1951, Iron Mountain manages billions of information assets, including business records, electronic files, medical data, emails and more for organizations around the world. Visit http://www.ironmountain.com or follow the company on Twitter at twitter.com/IronMountainInc for more information.
###