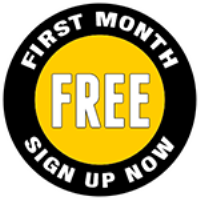 Easy to use developer tools that integrate your phone service with your business!
Birmingham, Alabama (PRWEB) May 14, 2013
Application Event Notifications (AEN) uses simple web services to notify a customer's business application with details of important events such as incoming calls, when calls are answered, and when calls hang up.
An Application Programming Interface (API) can be used by a customer's business application to do things like create phone calls or transfer existing calls.
IronVoice claims their new take on Business Integration Tools are a first for the industry and easy to use.
"Some of our competitors have an API" says Bill Kervaski, CEO and Founder. "Typically a software developer would write some code that would periodically poll an API for information. This works great for services like Facebook or Twitter, but with real-time services, polling is kind of flakey. We took a new approach and divided our Business Integration Tools into two very easy to use technologies. Our AEN will send out important notifications in real-time and you can use our API to have our service do things on your behalf." continues Kervaski.
Kervaski adds "A great use example might be a Customer Relationship Manager (CRM) or Point of Sale (PoS) system where when one of your agents answers the phone your app automatically brings up their information or recent orders, a real time saver!"
IronVoice offers three packages; Business Basic, Business Complete, and Business Advantage. The new developer tools are available to Business Advantage customers at no additional charge.
IronVoice provides a cloud based Broadband Phone Service and Virtual Phone System for small and medium businesses.