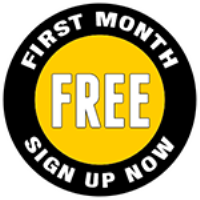 Remind customers about upcoming appointments or due dates!
Birmingham, Alabama (PRWEB) June 27, 2013
IronVoice announces immediate availability of Remind, an automated dialing service, allowing customers to schedule single or batch uploaded automated calls for things like:

Reminding customers about upcoming appointments or due dates.
Notifying customers of special events or promotions.
Letting customers know they missed a payment.
Uploading a list of numbers to automatically transfer to your agents (telemarketing or collections).
"We have a lot of customers that are small doctor or dentist offices and they all have a common need to remind their patients of upcoming appointments, says Bill Kervaski. "We took that idea to the next level and create a full feature automated dialing service."
IronVoice claims Remind is a tremendous value vs. dedicated dialing services, leveraging their expansive cloud to drive the cost down.
"When reviewing the market of automated dialing solutions the landscape is narrow and services are expensive," continues Kervaski. "We are excited to be able to bring this feature to customers for as little as 10¢ per call, less than half of the lowest competitor!"
IronVoice provides a cloud-based Broadband Phone Service and Virtual Phone System for small and medium businesses.