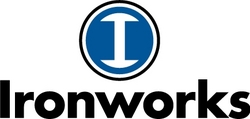 I very much value the close partnership between the Society and Ironworks, in part because of their strong commitment to our lifesaving mission.
Richmond, Va. (PRWEB) September 2, 2010
Ironworks, a management, Web and IT consulting firm, is pleased to announce the recent launch and rebuild of the American Cancer Society's website.
The American Cancer Society engaged Ironworks to redesign and rebuild their primary public-facing web property – Cancer.org.
Ironworks worked closely with the Society to provide the strategy and technical infrastructure for the online channel. Attracting more than 25 million visitors each year, Cancer.org now provides a more relevant and personalized experience for its users. Visitors can access information about staying healthy, finding support and treatment, exploring research and getting involved – all of which are primary ways the American Cancer Society helps save lives from cancer.
"Due to the success of this project, the American Cancer Society now has a comprehensive online solution and the tools to better manage, organize and present cancer information while engaging people in the fight," says Scott Bennett, national vice president of marketing at the American Cancer Society. "I very much value the close partnership between the Society and Ironworks, in part because of their strong commitment to our lifesaving mission. It is through these kinds of long-term relationships that we are creating a world with less cancer and more birthdays by helping people stay well and get well, by finding cures, and fighting back."
Ironworks' challenge was to rebuild the existing site that had grown to over 20,000 pages. Ironworks teamed with IQ Interactive to develop a new site design and information architecture. Additionally, Ironworks implemented a scalable platform that includes robust search and enterprise content management capabilities.
Some exciting new features include:
A new content management system giving the Society a website that can be easily maintained by all content contributors within the organization. Content contributors are now able to add, modify and publish their own content to the website without involving IT. This improves workflow, decreasing the time-to-market for content.
A search solution that implements the Google Search Appliance and extends its functionality to include faceted search, predictive search, glossary matching and a localized search experience.
An OpenID "single sign-on" solution included in the infrastructure called "ACS Account". This provides the capability for constituents to have a unified login across ACS web properties as well as leading social media platforms like Facebook, Gmail, Yahoo, and other OpenID-supported services.
"We are proud to continue our long partnership with the American Cancer Society on such a strategic project," said Will Loving, chief operating officer of Ironworks Consulting. "The new Cancer.org will provide vital and authoritative information to millions of people affected by cancer and provide better tools and capabilities to the Society to further their mission."
About Ironworks Consulting
Ironworks is a management, IT and Web consulting firm with one mission - never fail a client. Ironworks offers expertise to clients nationwide in the practice areas of Strategy and Program Management, Business Process Improvement, User Experience, Content Management, Portal Solutions, Enterprise Search, Service-Oriented Architecture, and Business Intelligence. Headquartered in Richmond, Va., Ironworks also operates from offices in Tysons Corner, Va., Raleigh and Charlotte, N.C., and Minneapolis, Minn. For more information, visit http://www.ironworks.com.
About the American Cancer Society
The American Cancer Society combines an unyielding passion with nearly a century of experience to save lives and end cancer for good. As a global grassroots force of three million volunteers, we fight for every birthday threatened by every cancer in every community. We save lives by helping you stay well by preventing cancer or detecting it early, helping you get well by being there for you during and after a diagnosis, by finding cures through groundbreaking discovery and fighting back through public policy. As the nation's largest non-governmental investor in cancer research, contributing about $3.4 billion, we turn what we know about cancer into what we do. As a result, more than 11 million people in America who have had cancer and countless more who have avoided it will be celebrating birthdays this year. To learn more about us or to get help, call us anytime, day or night, at 1-800-227-2345 or visit cancer.org.
About IQ Interactive
IQ is a digital advertising agency. Based in Atlanta with offices in New York, IQ was founded in 1995 as a traditional agency and has evolved since 2000 to become a leading expert in digital marketing. The agency specializes in helping brands create the marketing ecosystems that are essential for success in the digital age. With numerous fortune 100 clients including UPS, Microsoft, Johnson & Johnson and IBM, and the most prestigious awards in the world including the Grand Prix at Cannes, IQ has proven its unique ability to successfully guide brands into the digital future. To find out more about IQ visit: http://www.iqinteractive.com/
Contact Jen Moody, Ironworks 804.591.2555 or jmoody(at)ironworks(dot)com, or
Claire Greenwell, American Cancer Society 404.417.5883 or claire(dot)greenwell(at)cancer(dot)org
###