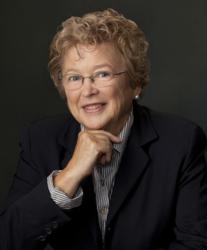 These changes will require landlords to be more careful about records and bookkeeping.
Corte Madera, CA (PRWEB) February 14, 2012
The Treasury Inspector General for Tax Administration issued a report in December 2010 recommending increased scrutiny of tax returns with rental real estate activity, estimating that the change could recover over $27 million in lost revenue over 5 years. The audit was conducted because of a 2008 Government Accountability Office report that over half of the individual taxpayers that reported rental real estate activity misreported that activity, resulting in a shortfall of $12.4 billion in 2001 alone.
San Francisco Bay Area tax audit experts, ProActive Tax Solutions offers tax audit advice to owners of rental property who become targets of an IRS audit. "No matter how honest you are on your taxes, owning rental property is an automatic audit trigger since these reports were issued. Every landlord is that much more likely to be audited," said Georgia Rogers, President of ProActive Tax Solutions.
The report from the Treasury Inspector General also recommended more careful examination of un-allowed passive losses from prior years, and of people claiming to be real estate professionals. In response, the IRS has changed the Schedule E (the form for real estate income and losses) for tax year 2011. The new forms will require more information about rentals, including the type of property, the number of days it was rented, and any days for personal use.
"These changes will require landlords to be more careful about records and bookkeeping. Getting an audit letter is scary, but representation can get you through the process. ProActive Tax Solutions can be your advocate and help you pull together all the records to present your case," said Rogers. "Our clients rarely even have to speak to the IRS."
ProActive Tax Solutions, a Bay Area tax preparation company offers a free 30 minute tax audit consultation, and represents clients with reasonable package offers, including assistance with gathering records and documentation.
For more information about Bay Area Tax audit advice, contact ProActive Tax Solutions. (415) 413-3473 or http://www.proactivetaxsolutions.com. ProActive Tax Solutions has offices in Marin and San Francisco for your convenience.
About ProActive Tax Solutions
ProActive Tax Solutions has a team with over 25 years of combined experience offering tax services. Licensed by the IRS, President Georgia Rogers can represent clients during an IRS audit and provide representation before the FTB, SBE, and EDD. Her experience gives her the background and confidence to present the taxpayer's case and avoid auditor intimidation. ProActive Tax Solutions understands the income tax returns of small businesses, partnerships, LLCs, corporations, trusts and individuals with rental property or investment sales, as well as the laws applying to each type of tax return.
###