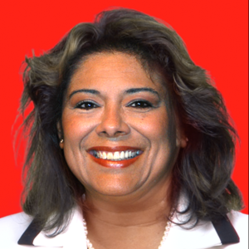 Children will cope with divorce differently and at their own pace
Irvine, California (PRWEB) April 10, 2013
Divorce attorney in Orange County California Bettina Yanez launches a video on how to talk to children about their parent's divorce and separation.
Family Attorney Yanez maintains that when speaking to children about divorce the children's age and maturity must be taken into consideration.
If the child is young, the parent will need to explain differently than how one would explain to an older child (teenager). Attorney Yanez suggests parents seek assistance from an experienced therapist or that parents read books on the subject.
One of the most important topics to discuss with the children is that the divorce or separation is not their fault. Many times children feel they were the catalyst to the divorce; therefore, children live with guilt.
When speaking with the children, one must clarify that the breakup is between the parents. The parent(s) must emphasize that Mom and Dad are not divorcing their children, but that Mom and Dad will not be living together, and that mom and dad will always love them, no matter what happens.
Parents must speak with their children and try to make them feel comfortable. Open communication must exist to help the transition become less stressful. One must understand that the unknown is usually terrifying for children. Parents should continue to parent and actively participate in activities with the children.
Mental health practitioners are available that can provide the entire family guidance on how to explain the subject to the children.
Reading materials are available, written at different maturity levels for the children.
Children will cope differently and at their own pace. The children should know that they can approach their parents at any time in order to talk about the situation.
The children are the innocent bystanders; therefore, one should try to ease their pain. An open communication policy will help make the transition less stressful for all family members involved. In addition, the parents will want to stay active and involved in activities that will help the children maintain a sense of normalcy.
About: Bettina Yanez & The Family Law Offices of Yanez & Associates
Yanez & Associates a California Family Law Firm handles a wide variety of family law cases such as, divorce, contested child custody, child support, child visitation, spousal support/alimony, domestic violence/abuse, paternity, mediation, restraining orders, modification, prenuptial agreements, annulments, legal separations; property division/settlements. The founding attorney Bettina Yanez is a California Certified Family Law Specialist serving the communities of Orange County, Los Angeles County and parts of Riverside County, California.
Additionally, the firm provides legal assistance to individuals in cases involving juvenile defense, juvenile delinquency and expungements. To learn more about the Family Law Offices of Yanez & Associates call (714) 971-8000 or use the family law online contact form.