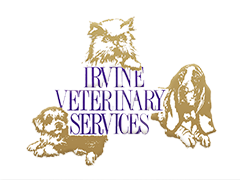 Irvine Vet Services is proud to be one of the few veterinary hospitals in the Irvine area offering this modern surgical technique
Irvine, CA (PRWEB) January 22, 2013
Pet laparoscopy offers many advantages vs. traditional surgery. It begins with a very small keyhole incision, combined with advanced surgical skills, sophisticated camera display technology and specialized instruments that allows the surgeon to perform the operation with significant reductions in pain, decreased surgical complications and more rapid recovery time.
While the surgical and technological improvements involved in pet laparoscopy are significant, the ultimate beneficiary is to your pet. Spaying and gastropexy (bloat prevention technique) are the two of the most common procedures for which IVS Surgeons use laparoscopy. In both cases, you can be assured that your pet will experience decreased pain and blood loss with the procedure and their recovery time will be much faster than with conventional surgery. Bloat, potentially fatal and very painful condition affecting 20% of large dogs, can be quickly and effectively treated with the MIS procedure.
Additionally, pet laparoscopy is safe on pets weighing a little as five pounds. Now, even the smallest of pets can benefit form this enhanced surgical technique. To learn more about pet laparoscopy visit Irvine Veterinary Services on the web at http://www.irvinevetservices.com.
About Irvine Veterinary Services
We have been providing vet services in Orange County for over 45 years. Our staff of over 60 quality pet care professionals serves you seven days a week! We provide complete pet care – bathing and grooming, boarding, quality diagnostics that include Surgery, Laparoscopy, Acupuncture, Ultrasound, Endoscopy, Radiology, Dentistry, and in-house lab capability.
Our hospitals have zones designed for pet and client comfort – each one open and airy, with easy access to each other, reception, boarding, exam rooms, treatment, surgery, and boarding wards.