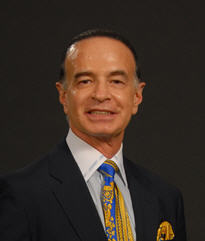 The cost effectiveness of Artefill has not been understood by most patients
Irvine, CA (Vocus) May 8, 2010
Nissan Pilest, MD, Orange County Cosmetic Dermatologist, invited to participate in corporate forward development of Artefill permanent dermal filler use and safety.
Artefill, the only FDA approved permanent constituent dermal filler, has achieved a 5 year patient survey response of "satisfied" or "very satisfied". Over 90% of patients surveyed chose those levels of satisfaction. The FDA approved injection location for Artefill is the Naso Labial Fold at this time.
The purpose of the meeting was to compile injection experience and projected extended indications. At this time over 10 additional use indications are or have been under study by investigator-initiated studies ranging from chin and cheek augmentation to facial volumizing to acne scars to rhinoplasty revisions.
To date over 20,000 patients have been safely and successfully treated with Artefill.
Dr. Nissan Pilest is one of a handpicked group of injector-expert physicians in the U.S. who have been chosen as Artefill providers. In a comment regarding the use of Artefill, Dr. Pilest noted. "Patients who have had long experience with temporary fillers are subject to 'injection fatigue', a term we use to refer to the experience of those patients who have enjoyed the benefits of fillers, but frankly, are tired of the repeated need to have replacement injections once the products breakdown and disappear. Artefill is a very well received alternative."
A little background on Artefill. Artefill permanent dermal filler product is composed of bovine collagen (the carrier gel with immediate fill quality) and PMMA microspheres, the permanent tiny beads which remain in the skin. The longevity is created through a synergistic relationship between these inert beads and your natural collagen response to their presence in the skin.
Patients must take a skin test to rule out sensitivity to the bovine collagen, but the PMMA beads are inert substances with no "allergic" potential. "The cost effectiveness of Artefill has not been understood by most patients," Dr. Pilest said. "Although the initial costs are higher than temporary hyaluronic fillers, the long term cost-per-correction is really very inexpensive. A single correction course, even at a cost of $2000 if two syringes are used, is substantially lower than the costs of repeated injections which would typically average 1.5 to 2 times a year."
Dr. Pilest reminds that Artefill is not recommended for first time filler patients as the corrections are, for all practical purposes, permanent. But, for experienced filler patients, Artefill can be a preferred decision.
Dr. Pilest is a Board Certified Dermatologist with a private practice located in Irvine, CA.
He is a training physician and speaker for Bioform's Radiesse, Allergan products Juvederm and Botox, Medicis products Dysport and Restylane, Fraxel CO2 laser and Candela lasers. He is an Assistant Clinical Instructor at University of California Irvine's Department of Dermatology.
Dr. Pilest's practice, Total Dermatology, is a large well known cosmetic and medical dermatology clinic recognized as one of the most comprehensive laser centers in Southern California. Visit online at http://www.TotalDermatology.com or call 877.377.4537
# # #