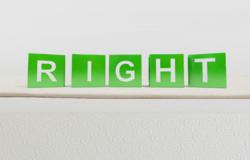 Lexington, KY (PRWEB) April 24, 2013
Determining the right type of bed is not always an easy task. With the wide variety of brands and types available to consumers today, many turn to consumer guides and educational resources for help. In their latest article, blog MemoryFoamMattress-Guide.org offers insight into the memory foam mattress type for interested readers.
The article, "Is a Memory Foam Mattress Right for You?", takes the approach of looking at the pros and cons based on owner reviews. It is noted that overall, 4/5 people report satisfaction with a memory foam mattress, but that there are a few potential issues that consumers should be aware of as well.
Memory Foam Mattress Guide identifies those who may most benefit from this type of bed as people who experience pain, pressure points, toss and turn, dislike their current beds, or are disrupted by their partner's movements.
Benefits of memory foam as explained by the article involve relief of pressure points due to the way the material distributes weight, and enhanced support due to contouring properties that support people's natural shape. The ability to limit motion transfer from person to person and higher than average durability are also discussed.
Potential drawbacks were based on consumer complaints. In the article, these included the heaviness and cost of memory foam beds, and a small but significant proportion of people who report their beds sleeping hot and/or off-gassing chemical odors.
The blog takes care to explain that not all memory foam is equal however, and that the three primary types differ in terms of satisfaction. They refer to previous articles comparing types and brands of memory foam and summarize the average reviews and price ranges of leading brands in a table. Overall, it is shown that the plant-based memory foam mattresses from Amerisleep have the highest average range of reviews as well as the lowest price range.
The highest rated model from each of three brands is also provided, based on reviews posted on the manufacturers' websites. Overall the article offers helpful tips for those who may be considering memory foam but not quite sure of how it may differ from other beds. The website also offers several other guides related to researching and comparing memory foam for interested readers.
MemoryFoamMattress-Guide.org offers detailed resources, geared towards people looking to buy or research a new bed. A fresh and easy-to-navigate blog format presents articles organized by topic and date, in addition to offering social tools and subscription feeds. From buying guides to brand information and news, readers can find unbiased information designed to create educated buyers.