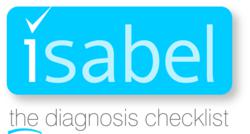 Ann Arbor, Michigan (PRWEB) May 14, 2013
Isabel Healthcare announced today that Northeast Georgia Health System (NGHS) selected the Isabel tool set to provide diagnosis decision support and to enhance patient engagement throughout the system. The multi-year agreement provides access to the Isabel diagnosis decision support tool for all clinicians throughout the health system, which includes Northeast Georgia Medical Center in Gainesville, GA, Medical Plaza 1 in Braselton, GA, and the future Northeast Georgia Medical Center Braselton, scheduled to open in Spring 2015. Isabel will also be made available to physicians participating in the HealtheConnection Health Information Exchange, the NGHS-sponsored Service-area HIE supporting a community clinical integration initiative across a 23-county region. HealtheConnection will also incorporate the Isabel Symptom Checker into their patient portal and engagement strategy.
"We are excited to be working with Isabel Healthcare on this initiative and look forward to the deployment of the Isabel solution suite." said Allana Cummings, chief information officer of Northeast Georgia Health System. "Isabel will directly support our clinical integration efforts and empower both our clinicians and patients in making informed decisions."
"We are excited that Northeast Georgia selected the Isabel tool set to provide innovative decision support and knowledge management to their clinicians and patients," said Don Bauman, Isabel Healthcare chief executive officer. "We look forward to assisting with efficient decision making for their clinicians and their patient engagement strategy."
About Isabel Healthcare
Isabel Healthcare Inc. was founded in 2000 by Jason Maude and is named after Maude's daughter who almost died after a potentially fatal illness was not recognized. For over 10 years, Isabel Healthcare has provided the Isabel diagnosis decision support system to hospitals, physician practices and individual physicians and gained peer reviewed validation and unmatched experience. Today, Isabel is the only diagnosis checklist system fully integrated with EMR and is used by thousands of physicians, nurse practitioners, physician assistants and students worldwide, providing diagnostic support and education by broadening their differential diagnostic considerations. Connect with us at info(at)isabelhealthcare(dot)com, __title__ Isabel Healthcare 734-332-0612 or info.isabelhealthcare.com/blog to learn more.
About Northeast Georgia Health System
Northeast Georgia Health System (NGHS) is a not-for-profit community health system dedicated to improving the health and quality of life of the people of Northeast Georgia. The system's 557-bed inpatient hospital, Northeast Georgia Medical Center, has received national acclaim, including being the only hospital in Georgia named one of America's 50 Best Hospitals by Healthgrades® for 2013 and a 100 Top Hospitals award winner by Truven Health Analytics. The Medical Center provides nationally recognized specialty services such as cardiac care, cancer care, neonatology, perinatology and advanced surgical procedures. With these specialty services and one of the State's largest physician networks, the Health System serves more than 700,000 people in more than 13 counties across Northeast Georgia. As a not-for-profit health system, all revenue generated above operating expenses is returned to the community through improved services and innovative programs. Learn more at http://www.nghs.com