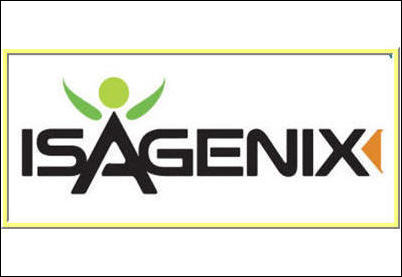 My eight pounds that I lost is almost irrelevant for the amount of energy that I feel, the amount of sleep I've been getting, and how clear I can think
CHANDLER, AZ (PRWEB) December 14, 2006
ABC Channel 4 of Salt Lake City has confirmed the effectiveness of the Isagenix Cleansing & Fat Burning System after putting the product to the test.
The ABC News affiliate filmed Debbie Olds and Rob Rogers as they followed the 9-day body cleansing routine. Olds, a mother of two, wanted to lose weight while increasing her energy level. Rogers also aimed to improve his energy level but more importantly, wanted to get back to his college football weight.
Established in 2002, Isagenix promotes healthy weight loss through a nutritional cleansing program. The Isagenix 30-day Cleanse, their most popular cleansing and fat burning product, is designed to rid the body of impurities while naturally stimulating metabolism. This unique program not only increases energy levels but also reduces cravings and helps to build muscle.
Both participants anxiously began the program, eager to determine if the Isagenix system would be the answer to their weight problems and continuous failures with fad diets.
After just five days Olds reported a weight loss of four pounds while Rogers reported the loss of thirteen pounds. Both were happy with the results and were motivated to continue with the program. At the end of the nine days Rogers lost twenty-two pounds and was ecstatic about his results, "I really feel great" said Rogers.
After the ninth day Olds had lost eight pounds, but more importantly, she experienced a major improvement in her energy level. "My eight pounds that I lost is almost irrelevant for the amount of energy that I feel, the amount of sleep I've been getting, and how clear I can think," said Olds.
The ABC station ran this independent test and came to the same conclusion so many others already have: the Isagenix Cleansing and Fat Burning System works--with long-term health and wellness as the priority. Roger and Olds both experienced healthy weight loss and more importantly, are living healthier more energetic lives.
To learn more about Isagenix International and all of their products and programs, visit Isagenix.com or the Isagenix Challenge web site.
Results may vary. Results may be greater than or less than those depicted in this press release and can be influenced by factors including your metabolic rate, energy expenditure, and diet. The average weight loss in a recent study was seven pounds in the first nine days using the 9-day Program. Always consult your physician or health-care professional before starting this or any other health or fitness program. As with any health or fitness program, a sensible eating plan and regular exercise are required in order to achieve long-term, weight-loss results. These statements have not been evaluated by the Food and Drug Administration. Isagenix products are not intended to diagnose, treat, cure, or prevent any disease.
For More Information Contact:
Amanda Joyce
Ayohwahr Interactive PR
480.422.5047
Kathy Coover
Executive Vice President
480.889.5750
###