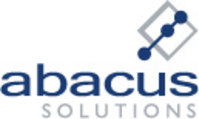 "What our test upgrade offers is a fully documented account of the entire upgrade process. That way, our customers will know up front the steps and downtime involved."
Marietta, GA (PRWEB) December 13, 2009
Abacus Solutions announced today that it will be offering a test migration package for the new i6.1 upgrade for the IBM iSeries product line. This virtual test is part of the company's extensive iSeries services offering which ranges from system migrations and upgrades to backup recovery, performance tuning and security.
"We know that the new iSeries i6.1 upgrade offers tremendous benefits in functionality and total cost of ownership over previous generations of iSeries operating systems. The downside is that this migration is more complicated and involved than previous version to version upgrades," said Patrick Schutz, Senior iSeries Account Executive at Abacus Solutions. "What our test upgrade offers is a fully documented account of the entire upgrade process. That way, our customers will know up front the steps and downtime involved."
The i6.1 test begins by uploading a replica of the customer's current iSeries production environment onto a similarly configured server. The Abacus iSeries Engineers then execute the upgrade process and document the steps taken and the results. Once the test is completed, the customer then has the ability to test the upgrade remotely, plus they get a deliverable documenting all the steps/reactions of the migration.
"We developed this test because we know how important minimizing downtime is," says Schutz. "This test alleviates surprises along the way, so you know exactly what to expect before you dive in." Abacus delivers this affordable "trial-run" so that the IT department can accurately plan for the real-life migration without having to sacrifice their own IT environment.
The Abacus engineers provide a host of iSeries services that deliver ready-to-implement, cost-effective results that meet each company's unique business and budgetary needs. For more information on the iSeries i6.1 upgrade test, visit abacusllc.com/products/iseries-upgrade.asp.
About Abacus Solutions:
Abacus Solutions architects multi-platform enterprise-level, server, storage and networking solutions by offering technologies from leading vendors. Products include servers, software, networking and storage solutions. Whether new or expertly refurbished and warrantied equipment is needed, Abacus works directly with, and across, the purchasing and IT departments at both strategic and deep-dive technical levels to match the right equipment, budgets and processes to a company's direct needs -- delivering technology much faster than working directly with OEM vendors, at a fraction of the cost. For additional information, call 770-738-1101, 1-800-605-5446 or visit abacusllc.com.
###