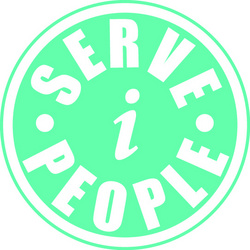 Iservepeople is the one tool any organization or state service needs to deliver, maintain, and improve quality and person-centered processes, all under the umbrella of fiscal responsibility to both the state entity and those receiving services
Indianapolis, IN (Vocus) November 15, 2010
For state services and organizations seeking to increase services but maintain or decrease costs, software and systems developer interMedius introduces iservepeople, a web-based system for employee guidance solutions with measurable results.
Making its official debut at this month's National Association of State Directors of Developmental Disabilities Services (NASDDDS) annual conference in Alexandria, Va., iservepeople provides a clear, efficient, and streamlined workflow process without the need for additional equipment or specialized training.
"Iservepeople is the one tool any organization or state service needs to deliver, maintain, and improve quality and person-centered processes, all under the umbrella of fiscal responsibility to both the state entity and those receiving services," said interLink CEO Richard Metzger. (InterMedius is a division of interLink, a corporate leadership, management, and development firm.)
Specific organizational requirements are incorporated directly within iservepeople, ensuring those who serve consistently meet deadlines as they work to maximize funds and diversify resources and supports. According to Metzger, this unique system capability ensures fiscal accountability as program responsibilities are met.
"Because iservepeople customizes tasks and responsibilities for each employee, each employee becomes more efficient and effective in their role," said Metzger. "Today's economy requires we do more with less, and that's exactly what iservepeople was designed to do—and it does it well. We are excited about the release of iservepeople, and the positive impact it will have on those providing, as well as receiving, necessary supports and services."
Organizations utilizing iservepeople have immediate access to accurate data that measures the actions and outcomes of both programs and personnel. An easy-to-use tracking interface delivers results around-the-clock, and is available via any computer connected to the Internet. Clearly identified employee tasks and responsibilities focus efforts on the needs of those being served, which positions service professionals to assist others with person-centered, effective, and efficient support.
As part of iservepeople, training and communication is consistent to all parties involved, making system changes and new policy implementation easy to deploy and track. Online training is interactive and recorded, and can be easily integrated into any current system.
"The ability to guide, direct, and measure individual activities at the supervisory level, as well as quantify overall results related to program goals, are key to the iservepeople's positive fiscal impact," said Metzger. "Iservepeople makes sure every dollar is used to meet the needs of those being served, every employee is meeting task and responsibility assignments, and every program requirement is met."
Users on iservepeople experience the friendly and accessible interface, and find daily, weekly, and quarterly tasks clearly defined. Additional resources are customizable within the site, and may include searchable document libraries, interactive training and supports, and human resources functions. Flexible, customizable, and efficient, iservepeople is the premier tool designed to serve those who serve people. With iservepeople, one click brings powerful results.
For more information on iservepeople, visit iservepeople, or see iservepeople at the NASDDDS Annual Conference, November 18-19, at the Hotel Monaco in Alexandria, Virginia.
About interMedius
InterMedius provides creative and effective IT, marketing, and communication for organizations of all sizes. From state entities to small businesses, interMedius works to meet challenges with innovative solutions that anticipate the needs of tomorrow, but work within the fiscal realities of today.
InterMedius is an affiliated partner of interLink, a corporate leadership, management, and development firm based in northwestern Indiana.
# # #