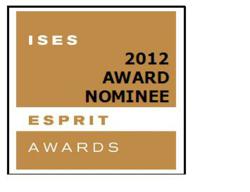 Orlando, FL (PRWEB) June 29, 2012
Mix on Wheels, an Orlando-based entertainment DJ vehicle company, is nominated for the 2012 International Special Event Society (ISES) Esprit Award for "Best Industry Contribution" for their latest design, the MINI Copper Xtreme Clubman. The ISES Esprit Awards recognize excellence and innovation in the special event industry and provide global recognition and visibility for ISES members.
The MINI Cooper Xtreme Clubman is the first of its kind in such a compact, self-contained form and features a built-in professional Pioneer DJ system, PA system with wireless Shure microphone for emcee capabilities, LED lights built into the interior and exterior of the product, brilliant LCD screens for daytime/nighttime custom media playback, Lamborghini doors and much more.
This product is an important contribution to the special event industry, as it allows meeting and event professionals to propose "large event" type entertainment offerings in smaller venues or venues with space constraints for entertainment. This includes indoor locations, as it meets all requirements for indoor venue parking.
Because of its chameleon-like characteristics due to its customizable exterior and media, this product also allows meeting and event professionals the ability to propose a custom showpiece that reflects their client's brand and fits any event theme or décor they choose.
The ISES Esprit Award winners will be announced at a ceremony at the Fairmont Dallas Hotel on August 4th during ISES Eventworld 2012 in Dallas, TX.
About Mix on Wheels
Founded by Charles Miles in 2008 and winner of the international 2011 ISES Esprit Award for "Best Industry Innovation," Mix on Wheels was most recently awarded two 2012 Orlando WOW Awards for "Best Technical Achievement" and "Best Event Innovation" for their work on the MINI Cooper Xtreme Clubman and was also featured in the Orlando Sentinel. The Mix on Wheels fleet of entertainment vehicles, which includes the Hummer H3 Xtreme and the E2 Xtreme Honda Element, are available for events and experiential marketing campaigns nationwide.
For more information on any of the Mix on Wheels vehicles, media inquiries or to book a vehicle for your next event or marketing campaign, contact: 407.490.5757, info(at)mixonwheels.com, http://www.mixonwheels.com.