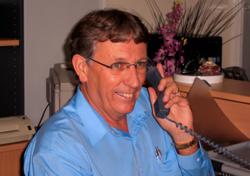 In using our Environmental Management System, businesses are able to set environmental objectives, achieve them, and demonstrate that they have
(PRWEB) July 10, 2012
With the launch of its easy to use Environmental Management System (EMS), Aakorn Management, has streamlined the process of ISO14001 compliance for businesses around the globe.
An EMS is a structured and systematic tool for managing an organization's environmental impact, and reducing its environmental risks. An organization can only obtain ISO14001 certification if it can produce auditable evidence to prove it is operating to the standard.
"The ISO14001 Standard is recognized internationally, due to its structured and systematic approach to managing environmental issues," explained Peter Quinn, from Aakorn Management.
"Until now, enterprises wanting to comply with International Standard ISO14001 for environmental systems have had to invest a great deal of both time and money in creating their own EMS from scratch," he continued. "It can be a complex process, with a great deal of detail required."
The newly-launched Aakorn Management EMS toolkit, which is available as an instant download, includes:

EMS manual template
Environmental policy procedures
Forms, assessment sheets an checklists
Implementation guide
Justification checklist
"Once their EMS is in place, organisations are able to meet their environmental obligations to control the impact of their activities, products or services," explained Mr Quinn. "In using our Environmental Management System, businesses are able to set environmental objectives, achieve them, and demonstrate that they have."
The EMS is available for download now at EnviroSystemsOnline.com
About Aakorn Management
For more than 10 years, Aakorn Management has taken the pain out of creating and implementing environmental management systems (EMS) for businesses and government agencies – regardless of their size.
Aakorn's principal, Peter Quinn, has assembled a professional team with a reputation for developing superior management systems and maintaining their currency in very dynamic environments.  By keeping systems simple, logical and user-friendly, their implementation is streamlined.
With a special focus on ISO 14001, Aakorn Management has created a comprehensive, yet easy to action, Environmental Management System to help organizations comply with this important component of the International Standards Organization's ISO 14000. 
About Peter Quinn
Peter Quinn is the principal of Aakorn Management, and has been involved with the development of management systems for organizations around the world for over 15 years.
He has an impressive reputation for saving many businesses thousands of dollars by streamlining management systems processes. Believing that many management systems become stalled by the inclusion of unnecessary details, Peter is known for using simple English to explain the concepts involved, particularly with regard to ISO 14001 compliance.
Peter is a member of The Institute of Management Consultants and The Institution of Engineers.  He is a qualified Environmental Management Systems and Quality Systems Auditor.
For free instructions on how to efficiently implement ISO14001 visit http://www.EnviroSystemsOnline.com