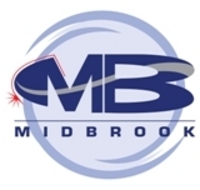 Simple mass only cleanliness analysis has helped improve cleanliness of parts; which in turn has helped increase reliability and longevity of Powertrain assemblies
Jackson, MI (Vocus) March 2, 2010
The ISO 16232 cleanliness standard is becoming increasingly common in the automotive industry. However, many companies do not have the technology necessary to count particles as small as the 5 micron limit set by ISO 16232. This has resulted in an influx of orders for Midbrook, Inc. to conduct cleanliness testing at their Jackson, MI, laboratory facility.
Midbrook obtained a Filtrex Compound Microscope in September of 2008, and has since performed over 400 cleanliness tests for various customers. Many of these tests have been for ISO 16232 requirements, but Midbrook is also able capable of testing for other standards, such as ISO 4406, Volvo STD 107-0002, Siemens VDO, Ford ES-AA5E-9F797-AA, and others.
The Filtrex Compound Microscope at the Midbrook Technology Center provides the ability to detect and count particles as small as 2.5 microns. This provides a level of cleanliness testing that is simply not feasible for many of the companies attempting to work within ISO 16232 guidelines.
While not all automotive companies currently require compliance with ISO 16232, suppliers in the industry are pushing for them to adopt the standard. Developed in Europe, ISO 16232 is spreading in the U.S. due to international suppliers who want to be sure they can meet this standard. This is forcing an increasing number of companies to undertake the new cleanliness testing. Due to the level of technology required, this is often cost prohibitive for manufacturers.
The Midbrook Technology Center makes it possible for companies to avoid the high cost of the equipment necessary to perform ISO 16232 testing, but still make sure that their parts conform to the guidelines. "The Filtrex Compound Microscope with encoded stage is extremely accurate – able to accurately measure down to 2.5 microns – the ISO 16232 spec requires measurement to 5 micron. The encoded stage also increases accuracy of the system via allowing the system to know exactly where it is at all times," said Midbrook Technology Center director Jack Griffes.
Parts that arrive at Midbrook can be tested with the Filtrex Compound Microscope and returned to the customer with a full report of the findings within one week.
Because Midbrook has been in the parts washing industry for 30 years, they have seen many changes in the way parts are tested. "Simple mass only cleanliness analysis has helped improve cleanliness of parts; which in turn has helped increase reliability and longevity of Powertrain assemblies," said Griffes.
"Taking the next step and counting and measuring every particle over 5 microns in size allows reliability oriented engineers to improve reliability and longevity even further by being able to work on diminishing particle counts in specified size ranges with direct correlation to a failure mode, " adds Griffes.
As the popularity of ISO 16232 continues to grow, Midbrook expects to see more orders from manufacturers who simply don't have the time or money to invest in creating their own testing laboratory and training new personnel.
"The ability to outsource highly technical work is an option Midbrook offers through this service," said Midbrook Sales Manager Jamie Crowley. "By outsourcing, the manufacturer can assure the cost and accuracy of this service is consistent from beginning of program to end of program, and they need not worry about updating and calibrating their equipment, or training new individuals after previously trained technicians leave the job."
Midbrook is the minority owned, world leading provider of process specific, high volume aqueous part cleaning systems, sealed solvent cleaning systems, water bottling equipment, and medical decontamination equipment.
For more information about Midbrook and its ISO 16232 testing capabilities, visit http://www.midbrook.com or call 1-517-787-3481.
###