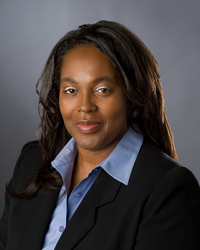 So many people are devastated from our economic catastrophe and I want to know who's going to stand up beside me and (as Ty Pennington would shout), move that bus to reveal a firm foundation for our country?
Los Angeles, CA (PRWEB) October 20, 2008
Every week one deserving family is chosen to receive an Extreme Makeover from ABC. Host, Ty Pennington and his creative entourage, partnered with successful corporations such as CVS Pharmacy and Sears, gather communities together to construct plans to build homes, change lives, and pay off debts in order to help these special families. If CVS Pharmacy can pay off mortgages and give hundreds of thousands of dollars to scholarship funds, why can't our government help citizens of the United States pay off their mortgages and other debts so that taxpayers have the opportunity to build a better life?
"America needs an extreme makeover," exclaimed Financial Strategist, Brenda Isom. "So many people are devastated from our economic catastrophe and I want to know who's going to stand up beside me and (as Ty Pennington would shout), move that bus to reveal a firm foundation for our country?"
Brenda Isom, financial strategist and foreclosure specialist has been developing solutions for Congress and the state of California in order to propose an economic reform solution. United States Congresswoman, Zoë Lofgren (16th District San Jose and Silicon Valley) is eager to review Isom's proposals, stating, "The current housing situation has widespread implications for our entire economy. As Congress continues to deal with the housing crisis… We need to utilize all our resources to develop a strategy to help stabilize the housing market."
We hear about deserving people in the news every day…one man loses his wife to cancer, which leaves him a single parent responsible for the mortgage of the house they had purchased together. Faced with financial difficulties, he was forced to sell his home.
Another woman loses her home because of an unscrupulous collection agency sued her for an outstanding dental bill and her house was sold out from under her by a judge who ordered that some of her non-exempt real property should be sold to pay off the $950.00 debt. And despite the fact that she had made three years of payments on a $51,000 mortgage, the title changed hands for just $1,550 at a sheriff's auction.
Real stories. Real People. Not Made for TV.
Kudos to ABC for helping out the hundreds of families who have applied for assistance from "Extreme Makeover: Home Edition". If only the American Broadcast Company could create a real solution that would help everyone facing financial disaster in the U.S. get back on his or her feet. It's a good thing Ms. Isom has been steadily working on solutions for the government.
If Congress and the President would approve Brenda Isom's solution for an $85 billion dollar withdrawal from the Treasury for a proposed bail out, Isom's proposal would offer basic strategies to segue our starving nation to a thriving "bus" station. Isom's key points include:
1. Distribute the $85 billion, in the form of a tax rebate to all tax-paying citizens 18 years of age or older.
2. Attach stipulations and require consumer education prior to release of funds.
3. Taxpayers would receive a rebate of $425,000.00
4. Oversight and provisions would be required and mandated for the rebate including required pay-offs and refinancing for mortgages and debt to creditors
5. The Treasury would receive an immediate 30% tax on the allotment, over 25 billion dollars
6. Housing crisis resolved, delinquencies are cured, businesses would see an increase in sales and Wall Street is back on track
Wouldn't it be great if we could all yell, "Move that Bus!" and behind it, find an Economic Bailout structure that would serve as the well-built groundwork for Americans? American taxpayers would be treated as investors in this great nation and the government would gain billions of dollars to build a stronger America.
Welcome home, America, welcome home.
To learn more about Brenda Isom's Economic Bail Out for the People proposition, please call Heather Taylor at 310-694-8237. Or visit http://www.brendaisom.com .
Note to Media: Brenda Isom is an "extremely" experienced financial strategist with expertise in the national real estate market, pre foreclosures and short sales. To schedule interviews about her current efforts with Congress or to book Ms. Isom as a market news specialist, please contact Alliance Worldwide Communications, Inc. 818-990-3378.
# # #