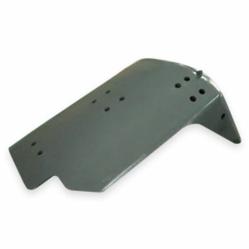 Custom carbon fiber composites allow us to provide solutions to specialty application challenges
Hatfield, Pennsylvania (PRWEB) April 25, 2013
Isotech Inc., a supplier of precision linear motion products, has recently introduced custom manufactured carbon fiber composites to its line of foamed metals and composites.
"Custom carbon fiber composites allow us to provide solutions to specialty application challenges," said Joe Casillo, president at Isotech.
Isotech has expanded its line of composites to include custom fabrication in order to provide manufacturing components to clients with specific requirements and specifications. Applications requiring custom material manufacturing have included carbon fiber NASA lunar rover fenders, bulletproof military helicopter components and Nano composites for NASA.
Isotech engages in various fabrication techniques, tailored to the specific application and part requirements, including autoclaved pre-peg and vacuum infusion as well as other fabrication techniques. Isotech works with a variety of polymers and fibers while custom manufacturing composites, including carbon fiber, kevlar, fiberglass, advanced epoxies, custom Nano resins, and more.
The component manufacturer's custom manufactured carbon fiber composites are used for high strength, lightweight components in a range of markets. Carbon fiber is available in different weaves and weights, and is manufactured using wet-layup and vacuum bagging processes.
Custom carbon fiber components are manufactured by Isotech for specialty applications, and are available in-house. For more information call Isotech Inc., at 800-314-3332 or visit http://www.isotechinc.com.
About Isotech Inc.
Isotech Inc., specializes in the supply of linear motion control products and proprietary mechanical and electromechanical products including ball and crossed roller slides and tables, linear bushings and shafting, pneumatic, micrometer and motorized tables, linear actuators, air cylinders, dashpots/actuators, noise control materials, vibration mounts and isolators, laser marking systems and automation software training.