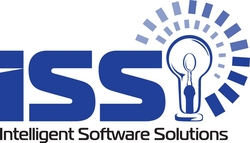 Integrated Solutions Supporting End-to-End Knowledge Management
Colorado Springs, CO (Vocus) May 1, 2010
Intelligent Software Solutions (ISS) invites you to join us at the Department of Defense Intelligence Information Systems (DoDIIS) Worldwide conference in Phoenix, Arizona, 24-27 May 2010. Located in Booth #735, ISS will take advantage of this venue to rollout out two completely new product lines in keeping with the theme of "Integrated Solutions Supporting End-to-End Knowledge Management". These two capabilities will leverage the latest in cutting edge technologies to deliver solutions for both the mobile application and touch-based user interaction. ISS will host demonstrations of a new prototype for Geospatial Information Systems (GIS) applications in the field, using Android-based phones to support the last tactical mile. New interactive multi-touch applications for improved situational awareness (SA) will also be showcased.
The first of these new products, Motus™, is a prototype capability and framework designed specifically for data access on mobile devices. An initial application will be on display running on the Google Android platform. Motus will enable individuals to prioritize and clearly display critical field data on a mobile device, currently a huge challenge due to limited bandwidth and the large amounts of data available. The Motus capability allows mobile devices to access the right data at the right time, regardless of data source or platform. This new framework will allow users who desire a rich ability to develop applications with access to a wide range of backend data sources, to rapidly integrate and expose those databases, web services and other data types via a federated method to mobile devices.
The second new technology on display will be Tactus™, a brand new way of interacting with multisource data via a multi-touch interface. The capability pushes the envelope with multi-touch interfaces on desktop monitors to allow analysts, operators and others to quickly filter information of interest by using highly powerful "touch filtering™" methods. The Tactus capability is built upon the latest multi-touch technologies made possible by the Adobe® Flex® environment, combined with low cost, commodity multi-touch enabled monitors to deliver a powerful new paradigm for multi-touch data interaction.
The company will also demonstrate event data reported via mobile devices flowing into the ISS-developed Combined Information Data Network Exchange, CIDNE, and in turn be analyzed utilizing the Tactus technology. This end-to-end workflow demonstrates the power of ISS software from the application layer through data mediation and ultimately to the ability to interact with data in new and exciting ways.
Carl Houghton, Vice President of Strategic Initiatives at ISS observed, "We are really excited to roll out these cutting edge new capabilities at DoDIIS Worldwide. We expect a huge turnout and look forward to introducing our important intelligence community customer base to these applications. ISS has once again demonstrated our ability to leverage the state of the art, combined with our core software, to deliver compelling new ways of interacting with information. We think both Motus and Tactus will be very successful product platforms for ISS moving forward."
About Intelligent Software Solutions: ISS, one of the country's fastest growing software companies, has offices in Colorado Springs, CO, Washington DC, Rome NY, and Hampton, VA. ISS provides data analysis and delivery solutions to the Department of Defense and National Intelligence Organizations and has specific strengths in providing solutions in Command & Control, Special Operations, Intelligence, Counter-Drug, Counter-Terrorism and Homeland Security/Defense. ISS has a diverse set of customers which include: Air Force Research Laboratory, Air Force Electronic Systems Center (ESC), Naval Surface Warfare Center (NSWC), National Intelligence Community Agencies, CENTCOM, SOCOM, NORTHCOM, SOUTHCOM, STRATCOM, US Coast Guard and many others.
For more information on ISS, and WebTAS, and CIDNE visit http://www.issinc.com.
*All trademarks are property of their respective owners.
# # #