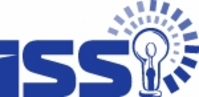 Colorado Springs, CO (Vocus) June 27, 2008
The Air Force has awarded Intelligent Software Solutions a one-year, $4.5M option to its Secure Information Access Analysis and Dissemination (SIAAD) contract. This latest award will result in continued broadening of ISS' customer base across a wide spectrum from homeland defense to supporting our troops in harm's way around the globe.
ISS performs a wide variety of software development, deployment and support tasks under the SIAAD vehicle. This includes supporting a range of analytical and operational users of ISS software and technology.
ISS President, Jay Jesse observed: "We continue to expand our support for new and existing customers in intelligence, command and control, space, cyber and many other domains. It's very exciting. We have over 150 separate and distinct projects being worked on this contract alone. It speaks loudly about the re-usability of our technologies. We're most proud of how many of our customers return to us for continued assistance."
This award will result in ISS adding staff in Colorado Springs as well as at other sites around the world.
About Intelligent Software Solutions: ISS, one of the country's fastest growing software companies, has offices in Colorado Springs, CO, Washington DC, Rome, NY, and Hampton, VA. ISS provides data analysis solutions to the Department of Defense and National Intelligence Organizations and has specific strengths in providing solutions in Command & Control, Special Operations, Intelligence, Counter-Drug, Counter-Terrorism and Homeland Security/Defense. ISS has a diverse set of customers which include: Air Force Research Laboratory, Air Force Electronic Systems Center (ESC), Naval Surface Warfare Center (NSWC), National Intelligence Community Agencies, CENTCOM, SOCOM, NORTHCOM, SOUTHCOM, STRATCOM, US Coast Guard and many others.
For more information on ISS and WebTAS related projects, visit http://www.issinc.com .
# # #