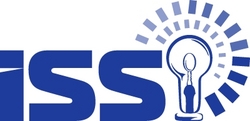 (Vocus) April 23, 2009
The Air Force Research Laboratory has awarded Intelligent Software Solutions a task to support the Air Force's Air Combat Command in a follow-on effort to expand the capabilities of its Intelligence Surveillance and Reconnaissance Strategy to Task Assessment of Kill-chain Effectiveness or ISR STAKE program. ISR STAKE integrates a strategy to task methodology into the theater ISR planning process. This approach makes the theater ISR plan as well as associated actions clearly visible to all players in a given theater.
The $3.5 million, 18 month effort will web enable the ISR STAKE program and harden the program for operational deployment. The adoption of cutting edge Web 2.0 technologies will provide a robust capability to visualize and interact with theater ISR planning information, without sacrificing the advanced user interactivity normally lost in web-based applications. The move from a thick client application to a web-based application will enable the ready deployment of ISR STAKE, not only within theaters, but also potentially to players outside the theater of operations with appropriate access controls.
Marcus Featherston, ISS Vice President C4ISR Systems, offered "ISR STAKE has been a very successful program for us. The program leverages our outstanding development capabilities married to our unparalleled domain expertise in ISR operations. Last year we took the capability to Joint Expeditionary Forces Experiment 08-03. During this event, we were able to elicit a great deal of feedback from operational users of the tool. The response to ISR STAKE was overwhelmingly positive. This effort to move to a web-based tool will provide the Air Force with an even more versatile and much needed capability to effectively manage our ever growing stable of ISR assets."
About Intelligent Software Solutions: ISS, one of the country's fastest growing software companies, has offices in Colorado Springs, CO, Hampton, VA, Washington DC and Rome NY. ISS provides data analysis solutions to the Department of Defense and National Intelligence Organizations and has specific strengths in providing solutions in Command & Control, Special Operations, Intelligence, Counter-Drug, Counter-Terrorism and Homeland Security/Defense. ISS has a diverse set of Federal, State and International customers including: All major DoD services, National Intelligence Community Agencies, NATO, CENTCOM, SOCOM, NORTHCOM, SOUTHCOM, STRATCOM, US Coast Guard and many others.
For more information on ISS and WebTAS, visit http://www.issinc.com.
###