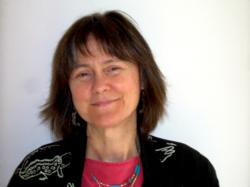 Willard will lead workshop participants through the steps of creating a comprehensive sustainability plan.
Portland, OR (PRWEB) December 15, 2011
Marsha Willard is co-founder and CEO of AXIS Performance Advisors, Inc. a Northwest-based consulting firm specializing in helping organizations implement sustainable business practices. Marsha is also Executive Director of the International Society of Sustainability Professionals, the world's leading professional association for sustainability professionals.
In an interactive, on-line workshop to be presented each Tuesday in January, Willard will lead participants through through the steps of creating a comprehensive sustainability plan, from making the business case through impacts assessment and determination of measures. Each member of the class will have a chance to construct a draft plan and experience applying each of the key steps of the process.
Willard will also demonstrate the use of the SPaRK(tm) Sustainability Planning and Reporting Kit. SPaRK is an Excel-based sustainability planning tool that includes the worksheets and data entry tables for recording key planning decisions. It contains worksheets for many of the common analyses and metrics an organization would use to successfully implement a sustainability plan. SpaRK is designed to be used as a facilitation/decision tool as well as a way to store performance data.
At the end of the on-line course, participants will be able to:

Articulate the strategic business case for pursuing sustainability.
Use accepted frameworks for crafting a personal vision of sustainability.
Conduct an impacts assessment to identify important areas to manage.
Develop metrics and a sustainability report template.
Build a long-term plan with targets and projects.
Identify necessary support systems to manage a sustainability program.
The textbook used in the course will be The Step By Step Guide to Sustainability Planning, which was co-authored by Willard and Darcy Hitchcock, who co-founded AXIS Performance Advisors with Marsha in 1990. Through her work with Darcy at AXIS, Marsha has provided training and consulting services to clients such as Monsanto, Bonneville Power Administration, Cascade Corporation, City of Portland, AAA of Northern California, Oregon Department of Human Services, Oregon Department of Environmental Quality, Washington Department of Ecology, Oregon Museum of Science and Industry, Wacker Siltronic, Conway Transportation and GreenBlue. Marsha is also a faculty member at Bainbridge Graduate Institute, Presidio School of Management and University of Oregon, and is an associate of The Natural Step Network and the Zero Waste Alliance. She holds a Ph.D. in Education Psychology and Technology from the University of Southern California.
Dates and Costs
The SPaRK | Sustainability Plan and Reporting Workshop will meet on-line each Tuesday in January with 24/7 virtual access to a class discussion forum, readings and assignments at the ISSP Learning Center. All four Webinars are designed as Live Learning Labs, which provide maximum participant flexibility and access to the instructor. The Labs are alternately scheduled at two different times (9AM PT and 4PM PT) over the 4 weeks to accommodate participants in different time zones. The cost for the workshop is $450 with Special Discounts: $75 off always for ISSP members and $50 off with Early Bird Discount before January 3, 2012.
For more information and to register, click here.
About ISSP
The International Society of Sustainability Professionals (ISSP) is the world's leading professional association for sustainability professionals. ISSP is a member-driven association committed to moving the profession of sustainability forward through building strong networks and communities of practice. Formed in 2007, ISSP boasts more than 600 members from every continent in the world. Members share resources, best practices and professional development. Webinars, Webchats, on-line classes, special reports, resource directories, salary surveys, and a professional competency study are just a sampling of the rich content offered to members. For more information about ISSP and its offerings, please visit http://sustainabilityprofessionals.org.
# # #