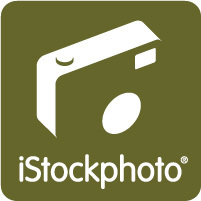 Calgary, Alberta (PRWEB) June 26, 2008
Today, iStockphoto® announced the categories for its second annual Punctum Day Awards on August 19 to celebrate creative excellence. Punctum is the strong emotional reaction you have to a stunning image and August 19 was chosen because that day in 1839 was the day that Louis Daguerre first introduced the camera. With prizes totaling $40,000, member nominations start July 2, to identify and showcase the year's best iStock files and artists in five categories.
On a secret date within the next two months, all exclusives will also receive 100 percent of their sales revenue for the day. The highly successful program whereby top iStock contributors submit to Getty Images' Photodisc collection will be extended to include Silver artists (those with at least 2,500 downloads). Finally, members who become Exclusive have several new incentives including personalized keyword assistance.
The Punctum Day Award winners will be chosen based on their high-caliber, quality files rich with artistic achievement. iStock artists can access complete contest details at http://www.iStockphoto.com/punctum-awards. Community members will select their favorites in five of the categories from July 2-25, 2008. The Top 10 finalists selected by the community will be announced on August 7. Winners will be chosen by a panel of special guest judges and will be announced on August 19 (with the exception of the Battle Royale annual Steel Cage Battle). $5,000 USD will be awarded to each artist in the following categories.
a) Photo of the Year
b) Vector of the Year
c) Video of the Year
d) Flash file of the Year
e) Design of the Year
f) Battle Royale 2008: Steel Cage battle will take place from July 2 to September 27 and the winner will be announced October 9.
Punctum Day Inspector's Choice Awards:
Two more award categories will be chosen by the iStockphoto Inspection team.
a) Most Improved Contributor of the Year -- $5,000 USD prize
b) Most Deserving of a New Camera -- Canon or Nikon camera worth $5,000 USD
Getty Images Photodisc Collaboration Extended
iStock is the only microstock agency that can offer contributors a career path and the possibility of becoming a prestigious Getty Images photographer. Last year, Diamond- and Gold-level iStock contributors were offered the opportunity to submit up to five new images a month to Getty's Photodisc collection. The program will be expanded to include Silver-level contributors later this year.
Keyword Preference for Exclusives
iStock is making its keyword standards more stringent and will be rejecting more files with poor metadata. However, those who become exclusive will never be rejected for incorrect keywords and will receive personalized assistance with this task.
About iStockphoto
iStockphoto, http://www.istockphoto.com, is the world's leading royalty-free stock destination, with an image downloaded every 1.4 seconds. iStock pioneered the micropayment phenomenon in this industry, enabling buyers to license images for as little as a dollar. iStockphoto entered the stock video market with similarly enticing price points in September of 2006. In partnership with its members, iStockphoto has turned community into commerce, transforming the digital imagery market by encouraging passionate dialogue and education, while making imagery affordable to businesses that may not have licensed imagery otherwise. iStockphoto is headquartered in Calgary, Alberta, Canada, and is a wholly-owned subsidiary of Getty Images.
iStock™, iStockalypse™ and iStockphoto® are trademarks of iStockphoto Inc. All other company or product names are the registered trademarks or trademarks of their respective owners.
PR Contacts:
Kara Udziela
Public Relations Director
kara@istockphoto.com
(360) 574.2466
# # #