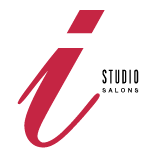 With iStudio Salons, Valparaiso beauty professionals now have an ideal setting in which to serve their clients and grow their business.
Valparaiso, Indiana (PRWEB) November 13, 2012
iStudio Salons, a growing chain of upscale salon communities, is pleased to announce the opening of its newest salon at 1125 Cumberland Crossing Drive in Valparaiso, Indiana. With five thriving salon communities in Florida, the opening of the Valparaiso location marks the firm's inaugural entrance into Indiana—bringing the total number of iStudio Salons to six nationwide.
What's more, as Indiana natives themselves, iStudio Salons co-founders Mark Abbett and James Schregardus are excited to bring this proven, successful model for salon ownership to their fellow Hoosiers.
"We're thrilled to open the first iStudio Salons in our home state of Indiana," says Abbett. "For almost three years, we've been helping Florida beauty professionals reach their dreams of salon ownership, and it's been so rewarding—for them and for us. Indiana stylists are clamoring for the same opportunity, and we're delighted to be part of their success with iStudio Salons."
Founded in 2010, iStudio Salons represents a revolutionary concept in salon ownership. Each location is divided into 18-30 studios—fully-furnished "mini-salons"—designed expressly for leasing by independent hair stylists, nail technicians, estheticians and massage therapists. Free from the shackles of booth rent, these beauty professionals are able to set their own hours, sell their choice of retail products, and keep 100% of the money they earn.
"With iStudio Salons, Valparaiso beauty professionals now have an ideal setting in which to serve their clients and grow their business—without the hassles, risks and expense of traditional salon ownership," says James Schregardus, co-founder with Abbett of iStudio Salons. "They provide the passion—and we provide private, fully-furnished salon studios in a prime retail district, together with the freedom and flexibility required to pamper their clients and realize their dreams."
iStudio Salons will celebrate the Grand Opening of the Valparaiso salon during an event in the coming months. Tours are currently available; beauty professionals, their friends and members of the public are welcome to stop by or schedule a tour with Kristin Tincher by calling (219) 508-2447.
For more information about iStudio Salons, or to learn more about joining the iStudio Salons community, visit http://www.iStudioSalons.com.
ABOUT iSTUDIO SALONS
iStudio Salons, headquartered in Maitland, FL, is a fast-growing community of independent salon professionals. iStudio Salons enables beauty professionals to reap the rewards of running an independent business—without the risks typically associated with traditional salon ownership. In addition, every iStudio Salons is painstakingly designed to provide its beauty professionals with a private, sophisticated, fully-furnished space in which to serve their clientele, while simultaneously fostering the kind of genuine camaraderie that comes from like-minded professionals practicing their craft under one roof.