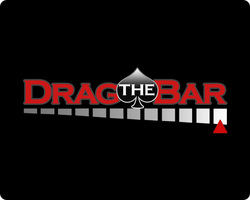 I was obviously excited to go on the show no matter who was going to play. This is the first live event I've done since the World Series of Poker Main event in 2008. To play live against Isildur1 is pretty exciting, to say the least
Charlotte, NC (Vocus) April 6, 2010
Poker training site DragTheBar.com instructor Dusty "Leatherass" Schmidt has accepted an invitation to participate in the prestigious high-stakes poker event PartyPoker Big Game IV, which will take place April 11-13 at Les Ambassadeurs Club in London.
Schmidt's confirmation comes on the heels of last week's landmark announcement that enigmatic online poker star Isildur1 will participate in the live cash game and potentially reveal his identity for the first time ever.
"I was obviously excited to go on the show no matter who was going to play. This is the first live event I've done since the World Series of Poker Main event in 2008. To play live against Isildur1 is pretty exciting, to say the least," said Schmidt.
Eddie Hearn, managing director of Matchroom Sport, which organizes The Big Game, said, "Big Game IV will be the most hotly anticipated poker show of all time." With Isildur1 participating, interest in the made-for-television poker event might be unprecedented.
In his five-year career, Schmidt has played more than 8 million hands up to 25/50 NL. He's won more than $3 million while playing as many as 20 tables at once. Schmidt says he has never had a losing month, and in 2007, he achieved PokerStars SuperNova Elite status in just eight months playing cash games exclusively.
"Having one of our instructors participate in an event of this magnitude is obviously awesome," said Hunter Bick, CEO of DragTheBar.com. "It will be fun to see an online grinder in the lineup against tough high stakes live players."
Schmidt, who debuted as a DragTheBar.com instructor in January, is the author of the best-selling book "Treat Your Poker Like A Business." He is also a columnist for Card Player Magazine, and last month he was named to the elite PokerStars Team Online.
Schmidt, 29, is known as a "grinder," and he acknowledged that the transition to live play and big stakes could be difficult.
"My intention is to grind out the whole 48 hours," said Schmidt, who is bringing DragTheBar.com mental coach Jared Tendler along for on the trip. "I'm having Jared come because it's live play, there are cameras there, and I could be playing a pot for huge figures. I need to be sure I'm on my 'A' game."
"I'll just have one hand to focus on, so it'll be nice to be able to think things through more," he said. "I'm also excited to play deeper stacks in a more creative way than I normally would when playing 15 tables at a time."
DragTheBar.com boasts affordable memberships and rakeback options at a variety of poker rooms. The site's poker training videos and poker software are not digital-rights managed (no DRM) and are compatible with iPods and other MP3 players. Alongside poker, the site also offers backgammon, coached by world champion Bill Robertie.
There is no sign-up fee for joining DragTheBar.com, which has one membership level for all stakes and multiple payment options. The site is presently offering a 7-day free trial to all prospective members.
Press contact:
Phil Nagy
877-494-8331
phil(at)dragthebar(dot)com
###