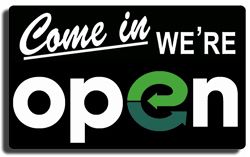 We Support Small Businesses
(PRWEB) August 30, 2012
In the last few years, the economy has been undergoing a number of changes. This is because globalization is creating shifts in the way firms are competing against each other in the marketplace. As a result, both large and small firms have been facing increasing challenges associated with adjusting to these issues.
In most cases, the focus has been on looking at the impact of these transformations on large corporations and their employees. This is troubling, as the needs of small businesses are frequently ignored. For many communities, this will have an adverse effect on their economy. As these firms are accounting for: 97.7% of all established businesses and they are creating 80% of new jobs. This will have a negative effect on local communities by reducing the standard of living inside various neighborhoods.
To deal with these issues, public officials need to be made aware of new challenges and how they are affecting the economy. In response, a new Facebook page was created called #isupportsmallbiz. This is designed to highlight the issues impacting smaller organizations and what changes need to occur to address them.
It's About the People
#isupportsmallbiz is not focused on achieving larger political objectives. Instead, it is concentrating on how this kind of movement can have a positive impact on smaller firms, communities and families. The way that this is accomplished is to use the Facebook page as a way to connect the different stakeholders with each other. These ideas will show policy makers how certain considerations must be taken into account. As a result, this application is a tool that can help businesses owners to discuss these views in a forum that is open and transparent.
In the past, these kinds of solutions have been utilized to create sweeping changes from the increased amounts of organization and collaboration. A good example of this application and its potential can be seen in how Facebook was used as a way to connect different protestors throughout the Middle East. This created a single voice that was willing to standup to some of the most repressive regimes in the world (in order to bring about some type of lasting social change).
Now, these ideas are being used to help small business owners connect with each other and talk about those issues impacting their firm. The effects are that this platform is giving these individuals a way of unifying and discussing those challenges that are most important to them. In the future, this is used to show various policy makers how these problems are negatively influencing people. This is the point that everyone is willing to listen (with an open mind) and discuss how new ideas can be implemented. Once this occurs, is when the various stakeholders will have their views and opinions considered during all policy orientated discussions. This will ensure that any kind of adverse changes will have limited results on their organization and the community. While at the same time, it is serving as an advocate for smaller firms and those challenges that are affecting them.