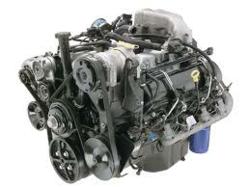 A new price has been established for these motors.
San Francisco, CA (PRWEB) May 17, 2013
Isuzu is one of the top automakers in the world and has earned its reputation by creating dependable SUVs. Many of these vehicles use diesel engines apart from gasoline types used by U.S. automakers. The GotDieselEngines.com company is a preowned diesel engine seller online and has now added Isuzu diesel engines for sale to its available inventory. These motors are low mileage editions that have been inspected and evaluated upon acquisition. A new price has been established for these motors and can be obtained by visiting http://www.gotdieselengines.com/isuzu-diesel.
Names like the Trooper, Rodeo, Hombre and the commercial vehicles produced have helped to brand Isuzu worldwide. Part of the development that has helped this company maintain its lead in auto production is the engineering of its engines. The two, three and four-cylinder development of the engines has provided a broad spectrum of horsepower for users of these engines.
From the partnership with General Motors, many U.S. variants included the DMAX motors that relied on the original Isuzu design. The motors now reduced in price and added for direct customer sale online are offered in preowned condition and represent the majority of popular displacements that are requested by engine buyers.
The Got Diesel Engines Co. has built its resource center for diesel motors online to expand the inventory available for buyers to purchase in North America. The motors that are offered by this company includes many of the most requested automaker types. New updates to the company inventory in this year have made it possible to offer third party manufactured motors to the public. These include companies like Cummins and Perkins that produce motors apart from automakers. The additions of these motors is expected to increase the sales made online and through the toll-free number ordering system.
The online quotes that are now available on the company website are a direct result of technology upgrades. The GotDieselEngines.com engines resource now provides customer access to its quotation tool online. This is now providing easier ways to obtain Isuzu engine pricing as well as the other engine variants current in stock. Multiple quotes can be obtained for the same engine type due to agreements with salvage companies and junkyards now handling third party distribution. These changes to the website are expected to help more customers research engine purchases faster.
About GotDieselEngines.com
The GotDieselEngines.com company is one resource created online by engine specialists to help introduce buyers to a bigger inventory and lower pricing for replacement engines. This company now links it database to top suppliers in the secondary market to ensure affordable prices can be found by engine buyers. The upgrades in technology made at this company have expanded the ways that customers can obtain information as well as current prices. The GotDieselEngines.com company is one of few engine companies able to supply warranties with all purchases that are made. Each engine purchase receives a specific level of parts protection to extend the useful life of each diesel motor.