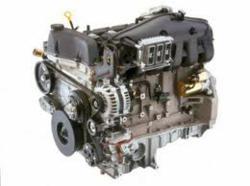 These additions include the GM partnered engines that are ready for installation in the Trooper, Hombre and Rodeo.
Seattle, Washington (PRWEB) January 09, 2013
Isuzu produces some of the most requested SUVs in the automotive industry and one company has added engines for these vehicles online. The Motor Universe company has now added its lineup of used Isuzu motors for direct sale to the public and to the trade industry. These additions include the GM partnered engines that are ready for installation in the Trooper, Hombre and Rodeo. These editions are sold for a reduced price and more information can be found online at http://motoruniverse.com/isuzu-motors-for-sale.
Isuzu produced its first SUV known as the Trooper in the early 1980s. This vehicle entered into the U.S. market at the same time period as the Ford Bronco and the Chevy Suburban. Part of the engineering and design that was used by Isuzu helped it to achieve instant success with automotive buyers.
The engines that were used provided the V6 and V8 power that has helped this company to forge new partnerships and increase its market share. The preowned units that are now offered for sale online are pullout editions that have lower than standard mileage.
Secondary market automotive parts and accessories usually have one thing in common. The absence of a warranty is one drawback for buyers that purchase used units. Many of the auto engines that are sold through classified listings or auction style websites are without warranty protection. For owners of preowned vehicles with high mileage, finding a quality replacement motor can be a challenge online. The new inventory additions by the Motor Universe company now come complete with warranty protection. This parts extension is designed to cover basic wear and tear that can happen after installation.
The launch of the company website in 2012 has helped to introduce the discounted pricing and no cost shipment incentives to the public. While the online portion of this company is new, decades of selling quality motors offline has helped to establish distribution contracts that help to achieve a higher quality acquisition of used engines. New expansions of inventory help to ensure the rotation meets the customer demands for those purchasing on the secondary market.
The news announcement for the launch of the company website can be found online at http://www.prweb.com/releases/motors-for-sale/ford-chevy-dodge-jeep/prweb10235592.htm. New pricing measures have taken place with select brands to provide a discounted unit to buyers purchasing online or offline. New price schedules are planned in 2013 to help provide more discount buying opportunities.
About Motor Universe
The Motor Universe company has made its mark in the automotive industry by selling directly to vehicle owners and to companies installing replacement engines. This company launched a new online buying portal in 2012 to provide a faster and easier way to locate and purchase motors. The innovations that have been put into the company website include automatic price quotations and no cost shipping incentives. The Motor Universe company stocks Ford, Chevy, Dodge, Plymouth, Chrysler, Toyota, Isuzu and other imported vehicle engines. Through price markdowns and other offers, this company has expanded its operations in the U.S. and Canada.