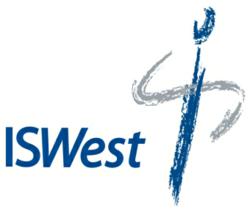 ISWest, providers of T1 Lines, data colocation, data center and Non-Stop Internet are now offering cloud servers with many unique features not offered by other cloud service providers.
Los Angeles, California (PRWEB) May 29, 2013
ISWest, the leading provider of non-stop Internet service, T1 Lines, Data Colocation, and Cloud Services in California, is now offering Cloud Servers starting at $145 a month. Unlike many other cloud service providers, ISWest's cloud delivers an environment that can scale quickly and dynamically as a customer's business grows.
Unlike other cloud offerings, all ISWest cloud servers are segmented on a client-by-client basis. Every ISWest cloud client is assigned their own private cloud that completely separates their traffic from other ISWest clients. In addition to a virtual network, every ISWest cloud client is assigned a dedicated virtual firewall and load balancer that can be customized to fit their individual needs. This dedicated firewall will not only protect customer's cloud servers, but can also provide VPN capability to connect their office directly to their private cloud.
Typical cloud servers utilize less than 40 percent of their capability. However, customers are still forced to pay 100 percent of the cost. ISWest cloud servers allow businesses to custom tailor resources like memory, processing power, and storage in a way that fits best with their individual business needs. This in turn enables abusiness to consume cloud resources such as CPU, RAM, disk storage, networking, and bandwidth in any way that meets their needs and allows them to manage it all from a single location.
ISWest believes it's simple; customer's should pay for what they need and not a penny more – yet have the security of knowing that when the time comes and they need more capacity that they can quickly and easily add additional virtual servers, or additional resources to existing servers.
Aside from cloud servers ISWest also offers a full array of products including T1 Lines, data colocation, and the best data center California has to offer.
ISWest has been providing exceptional products and services since 1996, and guarantees total client satisfaction. ISWest can be contacted at (877) 735-1500 or online at http://www.iswest.com.