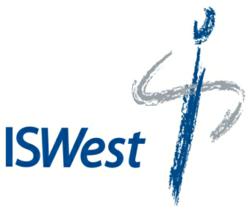 ISWest has a reputation of being California's leading provider of non-stop Internet services, Los Angeles T1 lines, and one being one the best cloud service providers in California.
Los Angeles, CA (PRWEB) June 07, 2013
ISWest has a reputation of being California's leading provider non-stop Internet services and one of the best cloud service providers in California. And now they're ready to put their money where their mouth is by offering the only 30-day, money back satisfaction guarantee available on Los Angeles T1 lines.
As a leading collocation provider ISWest truly understands just how important it is for a business to have a reliable Internet connection that is there and ready to function each and every time it is needed. It is because of this deep understanding of the importance of non-stop Internet that ISWest has dedicated themselves to setting up and maintaining the absolute highest quality Internet connections available anywhere.
Like everything else in the world, when it comes to using the Internet everybody always wants to go faster! However, what's fast to the local shoe store on Main Street may be a snail's pace for the production company on the other end of town. ISWest knows that every business has different needs and they make it their mission to ensure that each business they serve gets the T1 Line that best suits their needs and gets them where they need to go as fast as they need to be there.
Whether it's Voice Over IP, video, web-based applications, or just surfing the web and reading email, ISWest guarantees that their customers will love their ISWest T1 Lines so much that they stand behind them with a 30-day satisfaction guarantee.
ISWest also provides the very best data colocation Los Angeles has to offer featuring the highest quality cloud server services and data center services. ISWest's cloud servers are part of an extremely redundant pool of servers and storage that can be custom tailored and configured to fit the needs of any client from a local mom-and-pop shop to an international Fortune 500 corporation.
ISWest has been providing exceptional products and services since 1996, and guarantees total client satisfaction. ISWest can be contacted at (877) 735-1500 or online at http://www.iswest.com.