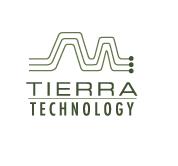 Our philosophy is to recommend down-to-earth solutions
San Francisco, CA (Vocus/PRWEB) March 25, 2011
Companies that know they need technical help but don't have full-time IT staff are often scared of even finding out what problems they may have. Bay Area IT consultants Tierra Technology are assuaging this fear by offering a free checkup for all potential new customers of their on-call and managed IT support services.
Confirmed customers will also get one free check-up every year. The free (and pain-free) process includes going over a checklist of best practice items and documentation points, assigning each client a grade and reviewing the results with them, and creating a prioritized list of action items to be addressed at the client's discretion.
"Our philosophy is to recommend down-to-earth solutions," says Tierra Technology. "Customers enjoy a relationship where Tierra systems administrators are driven by what works, as opposed to driving customers according to artificial time-tables or upgrade cycles."
All of Tierra's systems administrators have a command of the "ABC's" of network maintenance: "A" for anti-malware protection, "B" for backups of critical and operational data, and "C" for critical updates of software.
Additionally, Tierra's technicians specialize in a "D" that is often forgotten: documentation. Their proprietary self-documenting system ensures that every action is recorded and no problem—or solution—is forgotten.
Tierra's check-up offer extends to companies in San Francisco as well as the East Bay (including Oakland, Berkeley, and Alameda) and the Peninsula (including San Mateo, Palo Alto, and Burlingame).
For more information about IT checkups or any of Tierra Technology's other products or services, call them at (415) 666-2825 or visit their website at http://www.tierratechnology.com.
About Tierra Technology
Tierra Technology is a San Francisco Bay Area IT support and IT consulting firm that specializes in developing on-site and cloud-based system management, data center, help desk solutions.
Tierra Technology serves the entire San Francisco Bay Area, including the communities of Alameda, Antioch, Berkeley, Castro Valley, Concord, Daly City, Dublin, Emeryville, Fairfield, Fremont, Hayward, Livermore, Marin, Martinez, Mill Valley, Mountain View, Napa, Novato, Oakland, Palo Alto, Pleasanton, Redwood City, Richmond, San Bruno, San Francisco, San Jose, San Mateo, San Rafael, San Ramon, Santa Clara, Sonoma County, Solano County, Vacaville, Vallejo, and Walnut Creek.
###