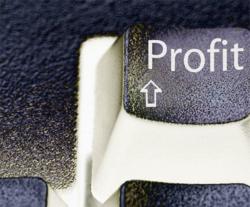 San Francisco, CA (PRWEB) October 12, 2011
More and more businesses and consumers rely on technology to do everything from communicating to placing orders and reservations to finding businesses to managing information. Tom Ivers, co-founder of San Francisco IT management and consulting firm Think Connected, is finding that Bay Area small businesses have trouble keeping up with changes in technology and managing their existing IT systems. Recent studies he conducted for local companies confirm what he has long suspected: companies can get better service at half the cost when they outsource their IT infrastructure to the right company.
"A full-time employee is effectively on the payroll for 2080 hours a year and incurring additional costs, such as benefits and paid time off," said Ivers. "How many businesses actually need this many hours of support?"
More important, according to Ivers, is the need to find qualified IT service professionals with the right skills and knowledge to:

Create a technical solution that is in line with the needs of the business
Implement and support a comprehensive IT solution
Properly procure equipment and services
Integrate multiple equipment vendors and service providers
Scale the environment on a proven architecture instead of 'reinventing the wheel'
"As with any employee, what happens when he or she goes home for the day, gets sick, takes a vacation, or moves on to another career opportunity?" asked Ivers. "Mitigating these potential liabilities and risks often calls for employing additional IT personnel and incurring more cost and additional management overhead."
In general, according to Ivers, outsourcing helps companies avoid:
Incurring a six-figure cost per skilled IT professional
Risks and liabilities associated with hiring employees
Any lack of support during an employee illness, vacation, or departure from the company
Think Connected's approach to IT outsourcing services includes around-the-clock personnel, including:
Account Manager: Responsible for the customer experience and handles administrative tasks, like billing and escalation support
Dedicated Primary and Secondary Technical Representatives: Knows each customer's IT environment inside and out to ensure consistent, quality support
Additional Technical Resources / Technical Staff: Others who can assist in busy times or on projects requiring additional resources, more senior IT experience, or specialized skillsets
"Due to the volume of purchases and relationships with the wholesale channels, we can get IT hardware, software and internet bandwidth at very low prices for our clients—better than they could directly," said Ivers. "We also help companies save time and money by managing multiple vendors under one consolidated bill. Without our service, a company would have to research, procure, and manage each of these directly. For a fraction of what a full-time IT employee costs, Think Connected offers quality IT service back by more than a century of combined IT expertise and freedom from personnel issues like churn—which is a big problem in the Bay Area, the technology capital of the world."
For more information about San Francisco colocation, outsourced IT, managed solutions or any other Think Connected service, call (855) 202-5531 or visit the San Francisco IT solutions firm online at http://www.thinkconnected.com.
About Think Connected, LLC
Founded in 2003, Think Connected, LLC is a San Francisco IT consulting and management firm that specializes in outsourced IT, managed services, desktop support, collocation, IT professional services, IT solutions and IT consulting.
Think Connected provides proven standard solutions to a diverse clientele of small to medium businesses including architects, engineers, sustainability consultants, real estate developers, construction firms and data center operators. By combining managed services, data center services, consulting services and supplemental IT support, Think Connected offers a single source for IT services in the SMB market. Think Connected is also a Small Business Specialist through the Microsoft Partner program.
Think Connected serves the San Francisco Bay Area communities of Alameda, Antioch, Berkeley, Castro Valley, Concord, Daly City, Dublin, Emeryville, Fairfield, Fremont, Hayward, Livermore, Marin, Martinez, Mill Valley, Mountain View, Napa, Novato, Oakland, Palo Alto, Pleasanton, Redwood City, Richmond, San Bruno, San Francisco, San Jose, San Mateo, San Rafael, San Ramon, Santa Clara, Sonoma County, Solano County, Vacaville, Vallejo and Walnut Creek.
###