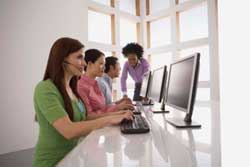 We were able to complete the migration with no downtime to the customer's services which was critical for my Client.
San Rafael, CA (Vocus/PRWEB) June 10, 2011
San Rafael's Marin Technical Resource has completed its email migration project for a financial company in Mill Valley. This project was important because they were required to migrate domains in order to be properly identified and recognized by the principal company name. With the quality service provided by Marin Technical Resource, the migration was completed successfully and was never a burden to Mill Valley's services.
"We were able to complete the migration with no downtime to the customer's services which was critical for my Client," said Eric Grotjahn, owner of Marin Technical Resource.
The financial company hired Marin Technical Resource after another technical company had failed to execute its job properly. With the help of Marin Technical Resource, they were able to manage the project of migrating and consolidating the company's Google apps domains. The process involved consolidating domain registrars, migrating email to new Google apps and consolidating domains within the Google apps platform. Worried about encountering a major interruption in the service, the capital management company was very pleased with the result as Marin Technical Resource was able to complete the process with no loss of email or interruption of service to the accounts and domains involved. This is another success for Marin Technical Resource and they once again delivered a job well done.
"After our experience with our first IT vendor, we were a little apprehensive about our domain and email migration project going smoothly. Marin Technical Resource was very helpful in completing this project with no downtime to our email. Marin Technical Resource came in, analyzed our environment and our requirements. They developed a plan for us that was reviewed, approved and executed without issue. Email is critical to our business and the project was a complete success," said the COO of the company.
For more information about Marin Technical Resource and its services, call them at 415-233-6041 or http://www.technicalresource-marin.com.
About Marin Technical Resource
Marin Technical Resource provides affordable IT consulting and technology services for small businesses in the Bay Area. Its experts will work with clients to create a customized technology solution for their specific business's needs. They have expertise in providing network analysis, design, and deployment for any kind of business.
# # #