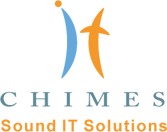 New Delhi, NCR (PRWEB) October 19, 2012
IT Chimes, the leading web development service provider based in New Delhi, India, has successfully created the few new e-commerce websites which are live and operating now.
Some of them for example are:
1. Minx nails
2. Pronutrex
3. Fab Alley
4. Fine art lamps
5. Artistic tile
6. Easy faring's
And more.
Sharing the news, Business Head & CTO of IT Chimes, Mr Vibhu Satpaul said, " We are happy to finish the work within the mutually agreed stipulated time-frame between us and the client. The client usually wanted the site to look flashy and yet load very fast. Implementing it was difficult but we did it and the credit goes to the entire team completely." Further to this IT Chimes is creating a separate department to manage all the eCommerce websites as they have worked on this rigorously. They would soon be able to completely deliver the fastest complex eCommerce build to their clients.
Creating some of the most complex eCommerce is not easy, knowing the product and looking into how complex all the variants of the product are is the most crucial part before building an eCommerce website. Moreover a design prospective of how users would be able to buy a product with understanding the choices and options they have is important too. So to sum it up IT Chimes's ecommerce web development services considers some deep interaction with the client on the following
a) how are the products and their variants/attributes related to product
b) how would user buy a complex product. Would we provide them options to choose from ?
c) is the eCommerce linked to some data delivery system like and ERP or any external Data repository. Or does it need to be feed into another system.
d) how is the management of the product delivery is going to take place would it need all the tools on the eCommerce backend to manage them.
The above are some of the main question that IT Chimes project management support digs down into deep.
Some of sites have been made bilingual, looking at the great world population of Spanish speaking demography. Implementing the translation was "never a challenge" for the developers of IT Chimes, according to Mr Satpaul.IT Chimes has rich experience of working in the e-commerce domain, in the form of both mobile apps and portals. The company had previously developed mobile e-commerce apps like Minx, Pronutrex and HarDeal for platforms like iOS, Android and Symbian using latest technologies like Xfce.
A beaming Mr Satpaul clarified, " although this is a big achievement, we want to make success like this a regular habit. "
"Success should never be intermittent, it's a continuous process" he concluded.
IT Chimes is based in New Delhi, India with overseas offices in New York and London and delivers web development solutions to its worldwide client base at a very competitive rate. Established in 2005, IT Chimes excels in services like website creation, website maintenance & upgrade, software development and mobile app development. With a workforce of 150, it is one of the leading and rapidly expanding web development company in India.