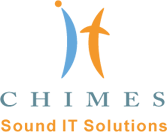 Top Web development company expanding with new technical head
New Delhi, India (PRWEB) November 12, 2012
IT Chimes, the Indian web development company, has appointed Mr Jain as the new technical head to look after the total Software Development Life Cycle in the company. The company aims to reduce the SDLC time period and ensure better synchronisation among departments with this move.
Mr Vibhu Satpaul, CTO and Business head of IT Chimes, has confirmed the news and said, ¨Mr Jain has rich experience in handling IT companies for almost a decade now. We were holding discussions for a long time now. We are happy that all the issues have been amicably and mutually resolved. We welcome Mr Jain into IT Chimes and are hoping for an outstanding result from this union. We are pretty sure that he will enrich us with his expertise, experience, insight and technical knowledge.¨
IT Chimes presently have seven different departments, including PHP, Designing, Dot Net, C#, Java ,Content and others, working on delivering total IT solutions. The company is known for the holistic solution it has offered to its clients worldwide. ¨Our aim from the very beginning was to be the Walmart of IT solutions. We offer every solution from web designating, maintenance, upgrade, software development, mobile & tablet apps development, content creation and on-page & off-page SEO so our clients don't need to consult another vendor for another purpose. Having two or more vendors can cause various problems from extra effort to a serious incompatibility issue"said Mr Satpaul.
Mr Satpaul further added that our new technical head would be spear heading the organisation and would take quite a lot of responsibility away from him. The spear heading would be done on couple of web development projects till Mr Jain becomes part of the culture at IT Chimes. The new decision seems that Mr Satpaul would need a new role or target to work on hence moving forward.
It can be noted in this context that IT Chimes, which has been ranked the 7th best Web development company in a recent independent survey, has served global audiences in various sectors rather successfully. In a recent move, the company has also expanded its presence into the Australia which is a strong indicator of the fast organic growth the company is enjoying.
For more information please visit http://www.itchimes.com