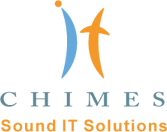 IT Chimes launches mobile application development - Moability
New Delhi, NCR (PRWEB) December 14, 2012
IT Chimes, the company known for delivering cutting edge web development solution, has plunged into the growing trend of mobile app development with the launch of Moability, a website completely dedicated to apps development for popular mobile platforms.
Moability, which was kept on hold till there were enough apps to display on the portfolio, has now been opened to the world. The site offers a holistic solution of the mobile app development for all popular mobile platforms and various popular handheld devices like iPad, iPhone, Android phones and Android tablets.
The company confirmed the news saying, "We are proud to introduce these services for our clients. Till now we offered these services through our main site but with the exploding growth in the market and in our client base as well, we decided to launch this site more specifically targeting the mobile and handheld devices segment. The backbone is same so expect the excellent service we provided through IT Chimes website to be available here too."
Moability presently is offering services like iPhone, iPad, Blackberry, Android, Windows, and Symbian based app developments. The company seemingly specializes in iPhone/iPad app development with bunches of services like medical apps, educational apps, business app, weather app, travel app, sports app, search tools apps and social networks apps.
The move was anticipated from IT Chimes after the company went on a hiring spree and recruited some senior Android developers. The company already had a very strong team for developing apps for iOS, including iPhone, iPad. The company has also hired people in the Windows mobile app development team, citing the "need to move fast to catch up with the popular Windows 8 for mobile."
IT Chimes, the company behind the new site, has a rich experience in developing mobile and tablet apps. The company has developed excellently successful mobile applications like Mcura, Minx, Pronutrex and others. The company recently hired a new head of app development to take charge of all the app development teams across different platforms, displaying a clear intention of taking mobile app development very seriously.