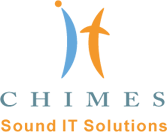 Providing Innovative Solutions
New Delhi, Delhi (PRWEB) September 06, 2012
IT Chimes, an innovative web solution provider, recently hosted a two day seminar focusing on the exponential growth of its employees. The event focused on enhancing the performance of their employees and boosting their morale. Mr Arvind Murwaha, a leading business consultant have taken charge of presenting the seminar on how IT Chimes have rapidly gained credibility in the global market with the support of its team and how its employee has contributed in achieving the goal of the company.
The first day of the seminar held on 22 August, 2012, is based on the theme "Sustaining Exponential Growth". It completely focused on helping the attendees in understanding the Power of Vision, Power of Attitudes, Power of Performing and Power of Positive Energy. In addition to this, the second day of the seminar held on 23 August, 2012 is based on the theme "Saffron Edge for Leaders". It highlights on Understanding the Prioritization Matrix, Power of Positive Relationships, Power of Relationships, Behaviors That Build Trust, Kinds of Responses, etc. with the help of many effective and powerful video presentations.
Mr Arvind Murwaha has also organized many interactive and team building activities that help participants in understanding the role of team leader, how to work as a team and also what ways should be adopted to encourage the team spirit among the individuals. His excellent speech and video presentation helps the employees of IT Chimes in having a better understanding about the vision and mission of the company to measure and know its value.
Mr Gaurav Sabharwal and Vibhu Satpaul, business heads of the company also contribute their share by explaining how innovation has become a key factor in defining the success of the company. In line with this, they put light on how IT Chimes play the crucial role in the move towards adopting innovation—making sure that the services they deliver are done in a credible manner, coupled with the ability to predict the resources needed to address the growing demands of their customers. Mr Gaurav spoke in length about IT Chimes being an innovative solutions provider while Mr Vibhu Satpaul spoke on Values of the company and how both innovation and values can help in making some of the prominent decision while working at IT Chimes.
Both the business heads of the company believes that such seminar helps in boosting the morale of the employees and add on to their personal and professional growth. According to them, the presentations given by the expert will help their employees in making better decisions aligned with the the company's commitments and growth.
To know more about web development services please visit IT Chimes