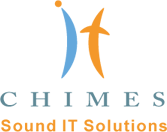 Sound IT Solutions
New Delhi, India (PRWEB) September 17, 2012
With the adoption of Responsive Web Design (RWD), IT Chimes announces another important decision in its website designing methodologies. IT Chimes has always kept its services integrated to the modern technologies, and now also, the company has made no delay at incorporating Responsive Web Design to its working methodology. With this new approach to web designing, IT Chimes is looking forward to enrich its websites quality by making those more easily readable and navigation smooth through minimum panning, resizing and scrolling. The company has applied Responsive Web Design on its new projects and has succeeded to provide optimal viewing experience to its customers. Moreover, the company has made this technological approach in its websites compatible to desktop, computer monitors and mobile phones. CSS3 media queries are used to design a website with RWD; this makes the layout of the website adaptable to the viewing environment.
As a leading Web Development Service provider, IT Chimes is rendering all sorts of web services along with SEO services and Mobile App services since last five years. Since its time of inception, the company has kept innovation as its vision and aimed at providing updated and more advance solution; which would be more integrated into the modern technologies and will allow the company's clientele to experience and edge over others. Rightly justifying its vision, the company is taking up new technological innovations in its website development process and gratifying its huge US based clientele with prompt and unmatched web services.
At IT Chimes last Friday on a joint internal meeting of the web development team was held where it was decided to provide Responsive web design to two levels which includes web and iphone to most of its clients. Moving this they would make their clients aware of these options and would allow them to choose to opt out as the entire work increase to some extent as stated by Vibhu Satpaul (Business Head) present at the meeting.
About IT Chimes: IT Chimes was incepted in the year 2008 under the vision of its business head Vibhu Satpaul. The company basically serves to US based clientele and has carved a niche for itself by rendering cost effective yet exemplary web development services. Basically, it handles Web Development, Web Portal Development, Internet Marketing, Graphic Designing, Database Administration and lots more. The company also has a sister concern company named Search Eccentric, which is into SEO optimization, Social Media Optimization, Pay per Click Services etc.
For Further information log into http://www.itchimes.com and http://www.searcheccentric.com.