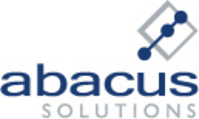 We feel very proud to have made the VAR500 for the 7th year in a row
Marietta, GA (Vocus) June 17, 2010
Abacus Solutions, an IT infrastructure solutions provider, has been recognized by Everything Channel as one of North America's top technology integrators. Named to the prestigious VAR500 list, Abacus placed number 407 in the 16th annual ranking.
Abacus Solutions was founded ten years ago by Patrick Hiller and Ken Snuggs as a used IBM reseller. Since then, they have grown to include multiple product lines including HP, Cisco, Sun, Dell, Juniper, EMC, NetApp and many more. They have also expanded into the solutions and services realm, and offer many IT infrastructure solutions that make managing the data center easier and more cost-efficient.
The 16th annual ranking VAR500 list details the leading producers among technology integrators and technology solution provider organizations in North America based on gross worldwide revenue of hardware and software sales, as well as earnings from professional and managed IT services. This year's list reflects the strength of the technology reseller channel as the ranking includes 182 new companies with four percent of the new entrants landing in the Top 100.
"We feel very proud to have made the VAR500 for the 7th year in a row," said Patrick Hiller, CEO of Abacus Solutions. "We moved from 470 to 407 on the list, which indicates the incredible progress we have made as a company."
"The VAR500 is the who's who of the solution provider community. Microsoft, HP, Cisco, Symantec among others are highly reliant on the VAR500 to sell their products to businesses and collectively this audience generated more than $500B in sales in 2009. Even more importantly they solve customers' biggest IT business problems through product integration, training, consulting and services. In companies large and small, the VAR500 are considered integration experts, trusted business advisors and invaluable partners. We are honored to compile this list and represent this audience," said Kelley Damore, VP, Editorial Director, Everything Channel.
The complete listing of the VAR500 is published in print and online at CRN.com on May 24, 2010.
About Abacus Solutions
Abacus Solutions strategically combines products, services and resources to deliver IT infrastructure solutions that solve your business needs. The company architects multi-platform enterprise-level, server, storage and networking solutions by offering technologies from leading vendors. Products include servers, software, new and refurbished networking equipment and storage solutions. Whether new or expertly refurbished and warrantied equipment is needed, Abacus works directly with, and across, the purchasing and IT departments at both strategic and deep-dive technical levels to match the right equipment, budgets and processes to a company's direct needs -- delivering technology much faster than working directly with OEM vendors, at a fraction of the cost. For additional information, call 770-738-1101, 1-800-605-5446 or visit abacusllc.com.
About Everything Channel
Everything Channel is the premier provider of IT channel-focused events, media, research, consulting, and sales and marketing services. With over 30 years of experience and engagement, Everything Channel has the unmatched channel expertise to execute integrated solutions for technology executives managing partner recruitment, enablement and go-to-market strategy in order to accelerate technology sales. Everything Channel is a UBM company. To learn more about Everything Channel, visit us at everythingchannel.com.
###