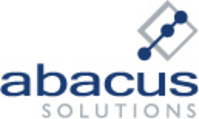 Meredith brings a wealth of knowledge of IT Security to our company. As we continue to expand our solutions and partnerships, we are looking to add industry experts who continue to promote our growth
Marietta, GA (Vocus) May 23, 2010
Abacus Solutions announced today the addition of Meredith Tryon as an Account Executive.
Prior to joining Abacus, Tryon worked as an account representative specializing in the area of IT Security hardware and consulting. "Meredith brings a wealth of knowledge of IT Security to our company. As we continue to expand our solutions and partnerships, we are looking to add industry experts who continue to promote our growth," said Patrick Hiller, CEO of Abacus Solutions.
Abacus Solutions began as a hardware reseller, but has expanded to include IT infrastructure solutions and services. IT Security has increasingly become a concern for companies, and will continue to be one for the foreseeable future. Abacus focuses on solutions and services, and IT Security is a vital service in today's business world.
Abacus Solutions has dedicated engineers who specialize in network solutions and partner with leading IT Security industry experts such as Fortinet. The Abacus Solutions engineering team is certified in Cisco, Juniper, Aruba, and many other leading manufacturers.
"Our goal is to continue to follow industry needs when developing new solutions and service offerings" explained Hiller, "IT Security is a field we already have experience in, and expanding our team will allow us to further specialize in these solutions."
About Abacus Solutions
Abacus Solutions strategically combines products, solutions, services and resources to deliver IT infrastructure solutions that solve your business needs. The company architects multi-platform enterprise-level, server, storage and networking solutions by offering technologies from leading vendors. Products include servers, software, networking equipment and storage solutions. Whether new or expertly refurbished and warrantied equipment is needed, Abacus works directly with, and across, the purchasing and IT departments at both strategic and deep-dive technical levels to match the right equipment, budgets and processes to a company's direct needs -- delivering technology much faster than working directly with OEM vendors, at a fraction of the cost. For additional information, call 770-738-1101, 1-800-605-5446 or visit abacusllc.com.
###