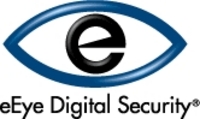 we want to enrich the IT security community by providing it with the most up-to-date research and intelligence so that its members can better secure their environments, safeguard privacy, and protect themselves from attacks
Irvine, CA (PRWEB) October 8, 2010
eEye Digital Security, a provider of IT security and unified vulnerability management solutions, today announced its new social media initiative called "Minute with Maiffret" – a website offering fast, expert IT security insights from eEye CTO and cofounder Marc Maiffret. Each week on the site, the vulnerability management pioneer and thought-leader will provide brief commentary on current events, hot topics, trends, and breaking news. When possible, Maiffret's brief comments will also demystify complex or convoluted security-related topics, sometimes confusing even to IT Security professionals.
This free online service will allow anyone with an interest or stake in the most current issues and topics to understand immediately what is marketing hype and FUD, and what they should focus on — without over-investing in research, expensive consultants or reports. To gain access to Minute with Maiffret, you can bookmark the site and visit it frequently, or receive direct updates via social media outlets by following the company on Twitter @eeye or Facebook, or via LinkedIn.
"eEye focuses on more than just selling security technologies; we want to enrich the IT security community by providing it with the most up-to-date research and intelligence so that its members can better secure their environments, safeguard privacy, and protect themselves from attacks," said Kevin Hickey, eEye CEO. "By providing direct access to Marc's pinpoint analysis of the most pressing security issues, anyone who needs to know what's real and what's hype will immediately be able to do so through this quick read ."
Minute with Maiffret is the second free, online IT security service the company has launched within the past two weeks. The Zero Day Tracker, announced at the end of September, provides a catalogue of the newest Zero Day vulnerabilities, instructions for quick remediation and a historical record of past vulnerabilities. The free Zero Day Tracker, Minute with Maiffret initiative, and Vulnerability Experts Forum (VEF), underscore eEye's dedication and commitment to improving the global state of IT security.
"When I returned to eEye in July, I wanted to improve IT security community members' understanding of how to better protect themselves from attack regardless of whether they were a current eEye customer," said Maiffret. "Our Zero Day Tracker, VEF and this latest social media initiative work in concert to accomplish this goal."
About eEye Digital Security
Since 1998, eEye Digital Security has made vulnerability management simpler, less expensive and more effective by providing the only unified vulnerability and compliance management solution that integrates assessment, mitigation and protection into a complete offering. With a proven history of innovation, eEye has consistently been the first to uncover critical vulnerabilities and prevent their exploit. eEye leverages its world-renowned research to create award-winning solutions that strategically secure critical IT assets and the data they hold. Thousands of mid-to-large-size private-sector and government organizations, including some of the most complex IT environments in the world, rely on eEye solutions to protect against the latest known, unknown and zero-day vulnerabilities. See more at eeye.com.
Follow eEye Digital Security
Twitter
Blog
LinkedIn
Facebook
###