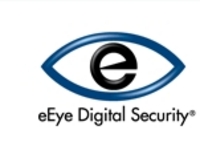 Morey Haber, eEye VP Product Management, will present, 'Are you Aware of Logic Bombs?'
Irvine, CA (PRWEB) October 27, 2010
eEye Digital Security, a leading provider of IT security vulnerability management solutions, will present at CSI 2010, the leading IT security management conference and the largest security event on the East Coast.
The conference, hosted annually by the Computer Security Institute (CSI), the original and leading educational membership organization for information security professionals, will be held October 26–29, at the Gaylord National in National Harbor, Maryland, outside of Washington, D.C.
Morey Haber, eEye VP Product Management, will present, 'Are you Aware of Logic Bombs?' in the conference's Attacks and Vulnerabilities category on Thursday, October 28, 2010, 3:10pm - 3:30pm. He'll address the concept of Logic Bombs and provide recent, real-world examples of how they can be particularly destructive.
"We're thrilled to participate and present at this year's CSI conference and to interact with the broader IT Security community," said Haber. "It's the ideal forum for discussing the important subject of Logic Bombs and explaining how eEye solutions protect organizations from this type of attack."
About eEye Digital Security
Since 1998, eEye Digital Security has made vulnerability management simpler, less expensive and more effective by providing the only unified vulnerability and compliance management solution that integrates assessment, mitigation and protection into a complete offering. With a proven history of innovation, eEye has consistently been the first to uncover critical vulnerabilities and prevent their exploit. eEye leverages its world-renowned research to create award-winning solutions that strategically secure critical IT assets and the data they hold. Thousands of mid-to-large-size private-sector and government organizations, including some of the most complex IT environments in the world, rely on eEye solutions to protect against the latest known, unknown and zero-day vulnerabilities. See more at eeye.com.
###