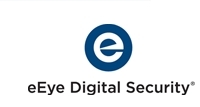 eEye is very interested in understanding the real-world perspectives of IT security executives and advising on how to protect assets and data
Phoenix, AZ (PRWEB) March 3, 2011
eEye Digital Security, a provider of IT security and unified vulnerability management solutions, will launch a cross-country road show, "On the Frontline of the Threat Landscape," hosted by CTO and cofounder, Marc Maiffret, in San Francisco, New York, Atlanta, and Dallas.
eEye's road show sessions will assemble leading IT security executives to strategize on vulnerability and compliance management challenges and solutions, as well as to deliver insights from known IT security visionary, Maiffret, who studies the threat landscape daily with his team of researchers. Maiffret will lead guided discussion on how to develop a plan for a more secure future, best protect assets, meet compliance requirements, and minimize risk.
"eEye is very interested in understanding the real-world perspectives of IT security executives and advising on how to protect assets and data," said Marc Maiffret, eEye CTO and cofounder. "These in-person sessions also provide an opportunity to offer insight on today's threat landscape, including the most recent high-profile attacks, such as "Night Dragon" and "Stuxnet."
eEye's "On the Frontline of the Threat Landscape" sessions will be held over lunch from 11:30AM – 1:00PM in the following cities:

San Francisco, Thursday, March 10
New York, Tuesday, March 22
Atlanta, Wednesday, March 30
Dallas, Thursday, March 31
Please visit eEye's IT security roadshow for more detail and to register.
Follow eEye Digital Security
IT Security Blog
eEye on Facebook
About eEye Digital Security
Since 1998, eEye Digital Security has made vulnerability and compliance management simpler and more efficient by providing the only unified solution that integrates assessment, mitigation, protection, and reporting into a complete offering with optional add-on modules for configuration compliance, regulatory reporting, and integrated patch management. eEye's world-renowned research and development team is consistently the first to uncover critical vulnerabilities and build new protections into our solutions to prevent their exploit. Thousands of mid-to-large-size private-sector and government organizations, including the largest vulnerability management installations in the world, rely on eEye to protect against the latest known and zero-day vulnerabilities. More at eeye.com.
###