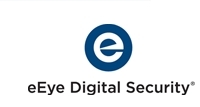 Phoenix, AZ (PRWEB) March 4, 2011
eEye Digital Security, a provider of IT security and unified vulnerability management solutions, will exhibit at the third annual Information Assurance Exposition (IAE) in Nashville, Tennessee, March 8-10, 2011. The conference brings together thousands of professionals within the information assurance (IA) community across government, industry, and academia.
eEye invites the media and IAE Conference attendees to explore the company's latest innovations, demonstrated in Booth 629, primarily the newly released Retina CS Management solution, as well as add-on modules for Configuration Compliance, Government Regulatory Reporting, and Patch Management.
Since 1998, eEye has focused on helping Government agencies ensure security and compliance with leading-edge unified vulnerability management and compliance solutions, such as:

Retina.GOV: Retina.GOV provides unified vulnerability management and compliance with continuous monitoring of systems to adhere to government-related compliance and assessment standards.
Retina Network Security Scanner: This flagship component of Retina.GOV is SCAP-certified as an FDCC Scanner, Authenticated Configuration Scanner, Authenticated Vulnerability and Patch Scanner, and Unauthenticated Vulnerability Scanner.
Government Report Packs: Automated compliance reporting around specific regulations such as FISMA/NIST, FERC/NERC, and MASS 201.
Configuration Compliance: Audit and report on common industry configuration guidelines and best practices such as FDCC, NIST, Microsoft, and more.
Information Assurance Vulnerability Alert (IAVA): eEye has been the leader in providing complete auditing capabilities, offering more comprehensive IAVA audits than any other vulnerability management provider.
DISA STIG Auditing: eEye provides STIG auditing capabilities for Windows 2000, Windows 2003, Windows XP Professional, and additional Microsoft systems.
FDCC Auditing: eEye provides FDCC auditing capabilities for Windows XP and Windows Vista.
"Agencies within the Federal government, ranging from national defense to civilian organizations, have benefited from eEye's security and compliance solutions for more than ten years," said Brad Hibbert, VP Strategy, eEye. "Today, new eEye products, such as our Regulatory Reporting packs, enable these organizations to automate alignment with specific federal mandates, while the Retina CS Management solution helps maintain the highest security standards via centralized controls and reporting."
Follow eEye Digital Security
IT Security Blog
eEye on LinkedIn
About eEye Digital Security
Since 1998, eEye Digital Security has made vulnerability and compliance management simpler and more efficient by providing the only unified solution that integrates assessment, mitigation, protection, and reporting into a complete offering with optional add-on modules for configuration compliance, regulatory reporting, and integrated patch management. eEye's world-renowned research and development team is consistently the first to uncover critical vulnerabilities and build new protections into our solutions to prevent their exploit. Thousands of mid-to-large-size private-sector and government organizations, including the largest vulnerability management installations in the world, rely on eEye to protect against the latest known and zero-day vulnerabilities. More at eeye.com.
# # #